Stone-Ground Spice Gift Box
100% Natural

No added colour

Stone-ground

Authentic flavour
DESCRIPTION
This gift box may not take your place but can make your loved one feel your presence and convey your emotions. Add flavour to your relationship with our Spice Gift box and express all the happiness and health that you wish for them.
View full details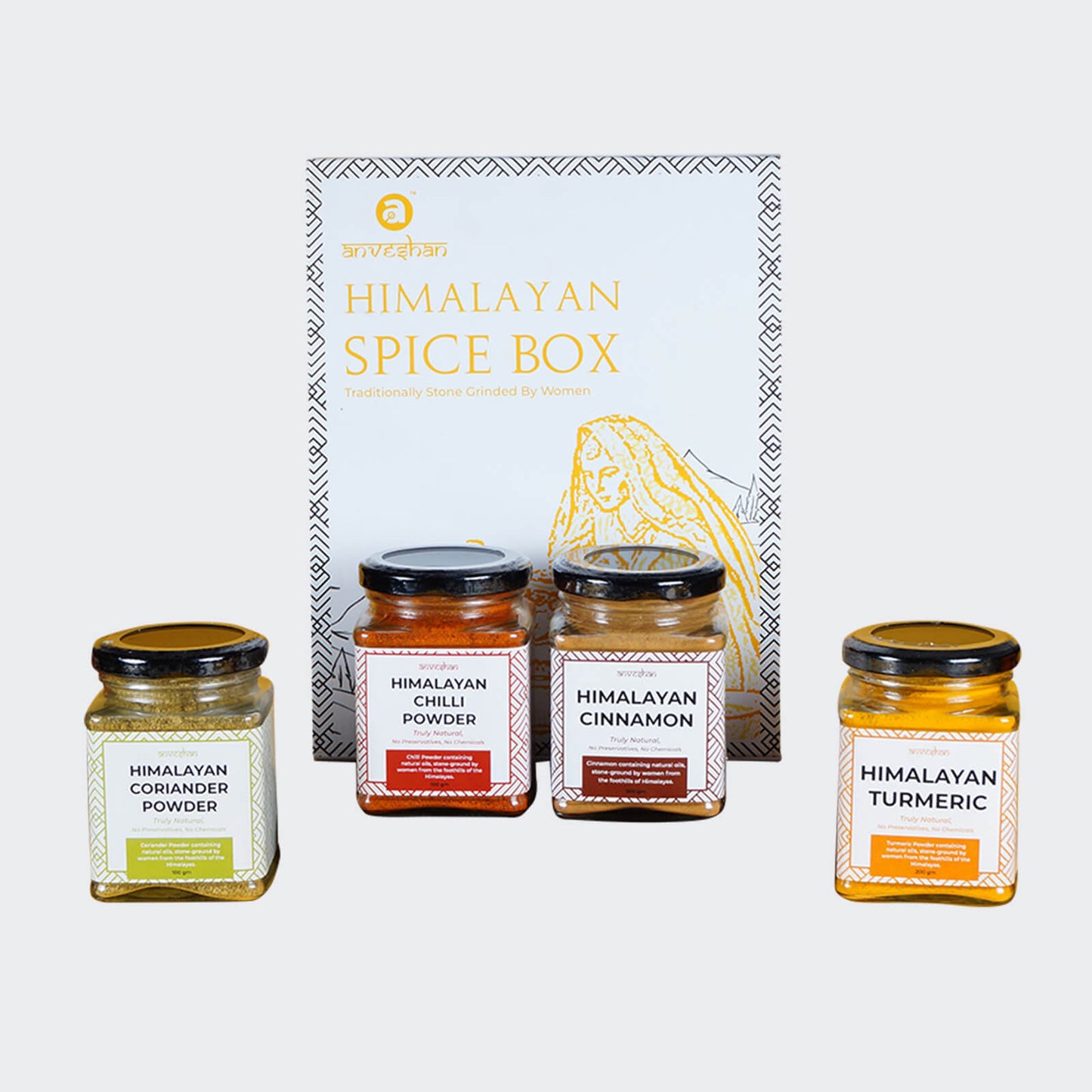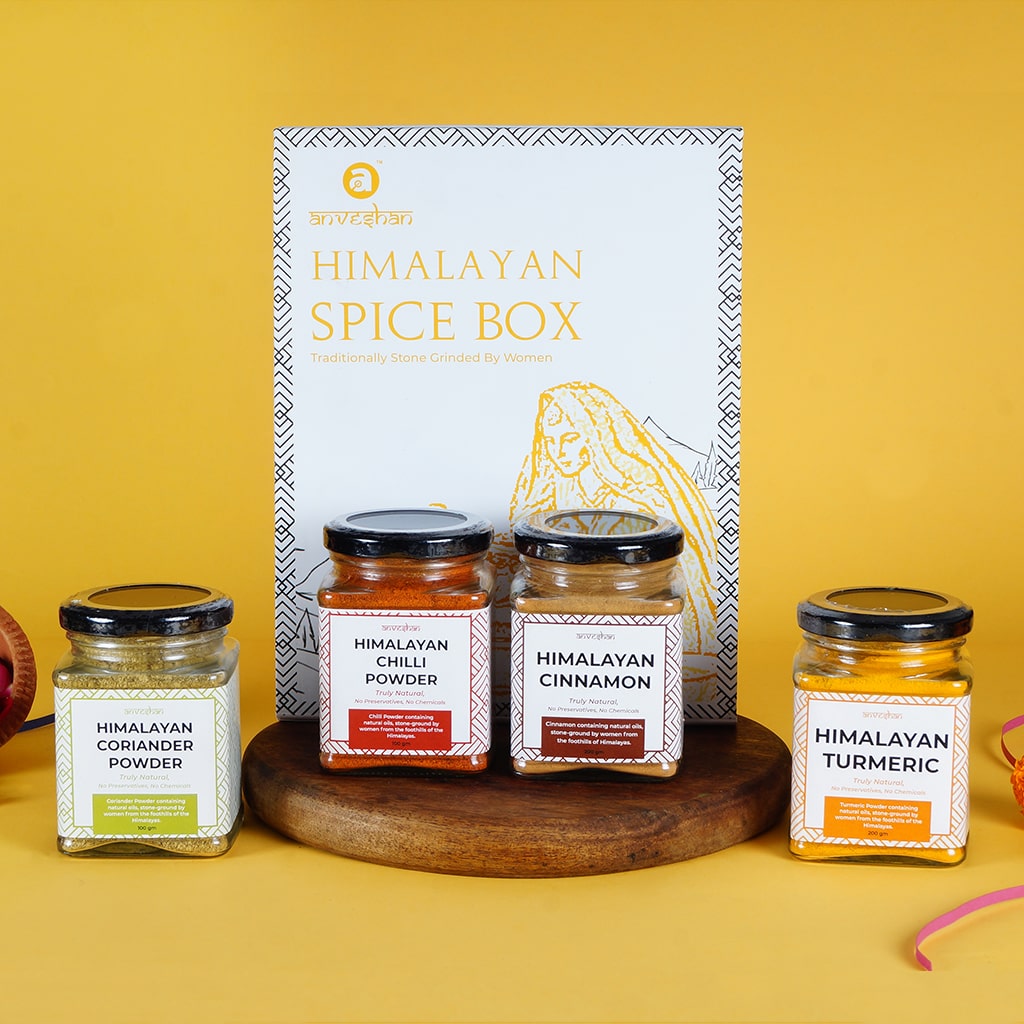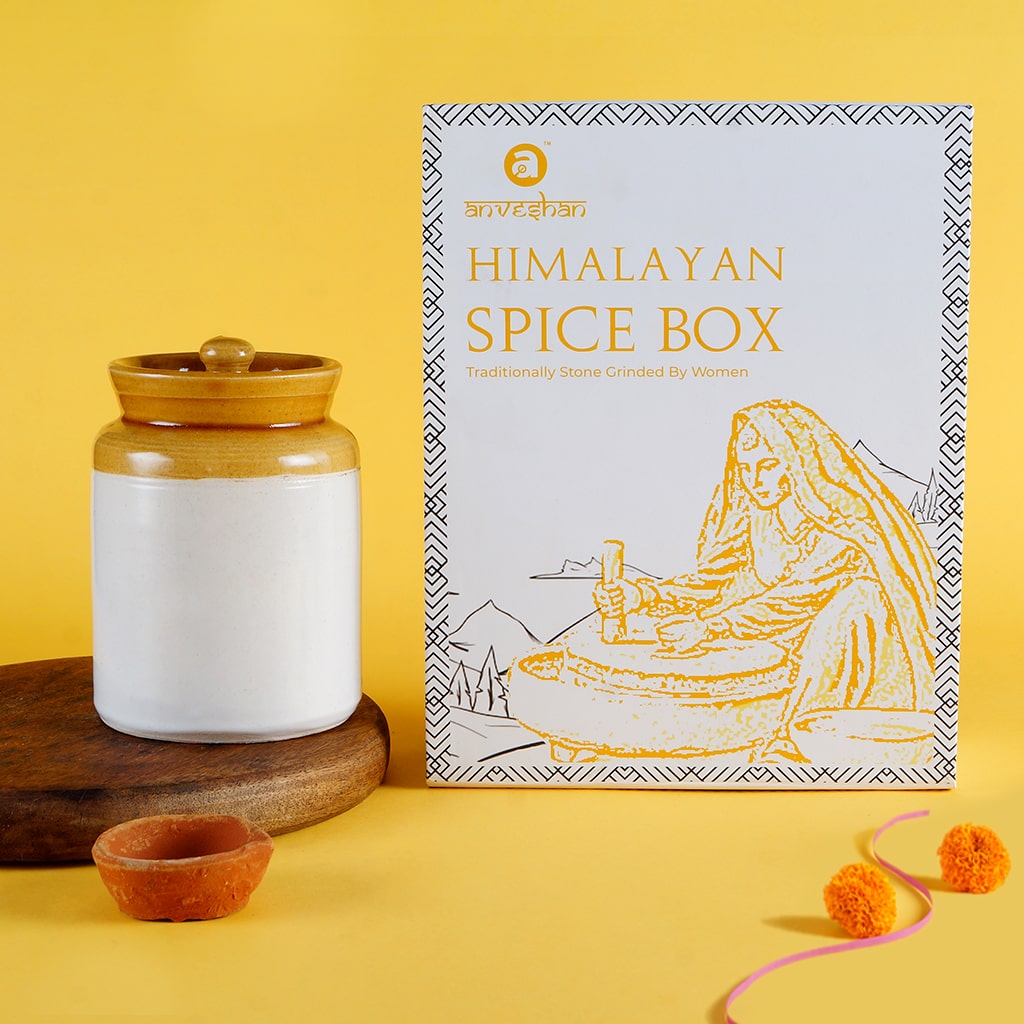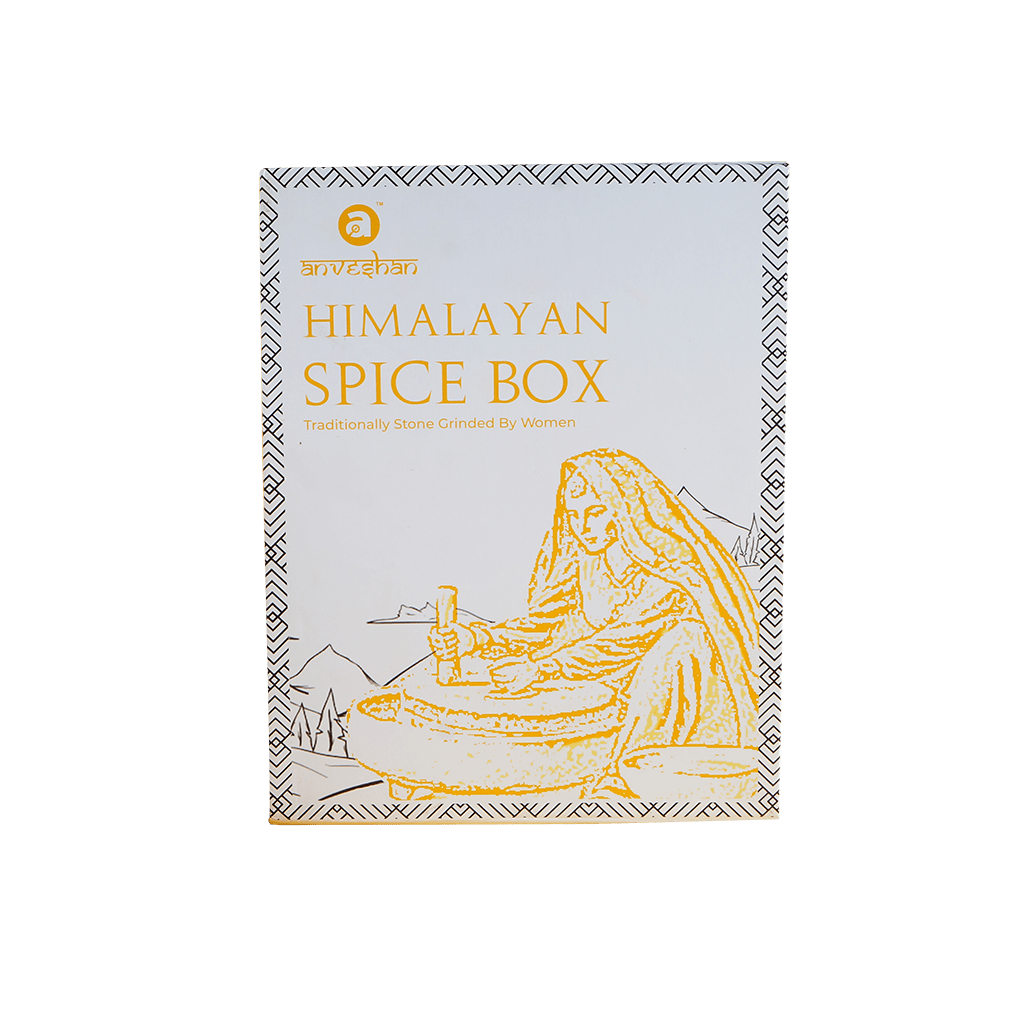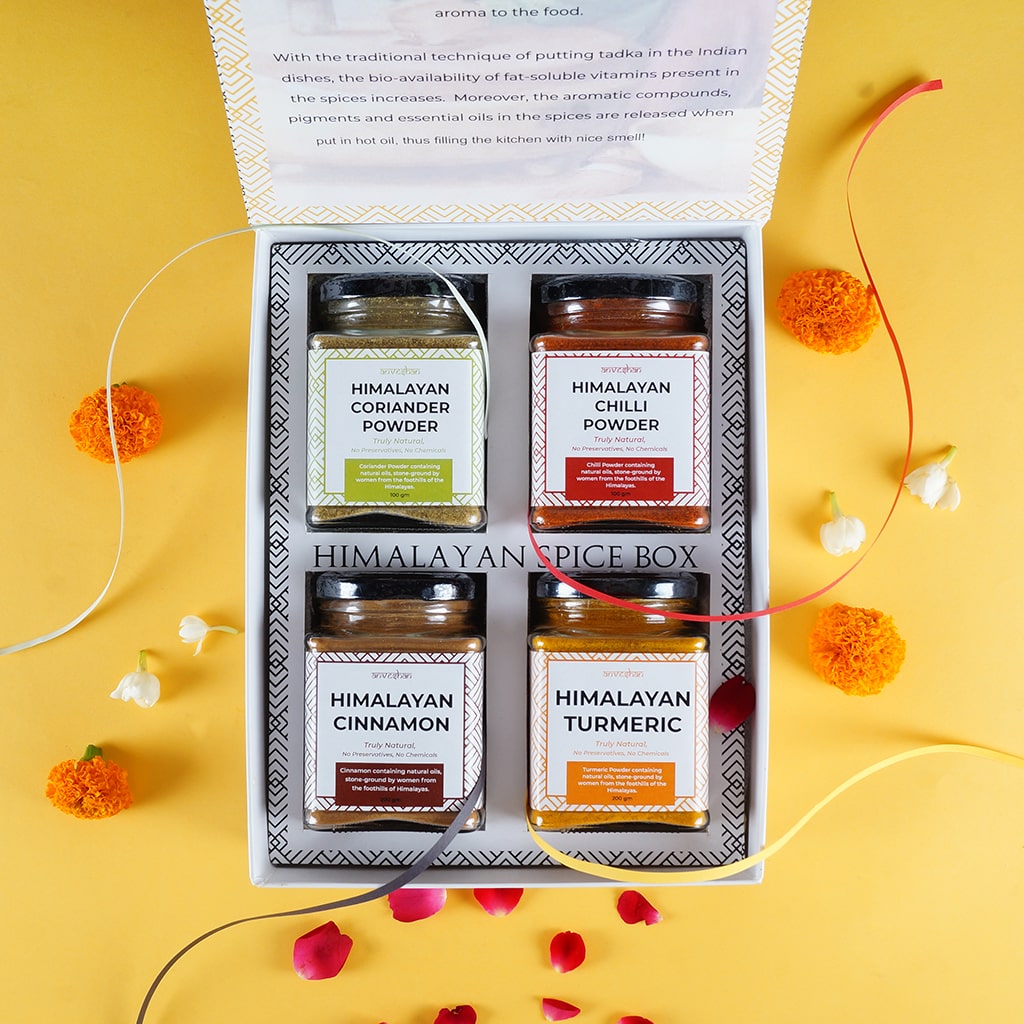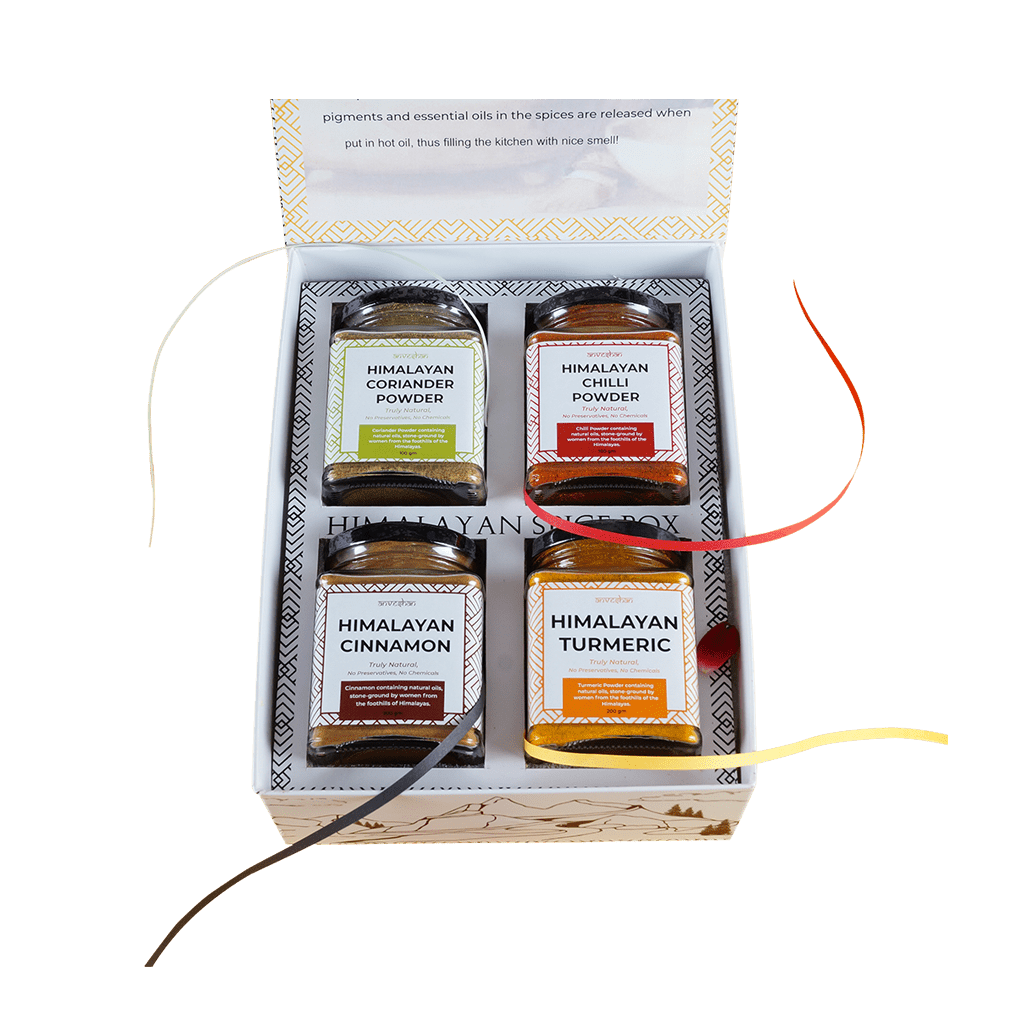 What's in it?
Red Chilli Powder

190gm

Coriander Powder

200g

Turmeric Powder

200g

Cinnamon Powder

200g
What makes it special?
Proudly made in India by farmers!

Our spices are grown on farms and handpicked and sun-dried.

The turmeric is soaked in buttermilk and dried before grinding.

Free shipping across India.

Our gift box comes in an eco-friendly cardboard box.

Our spices undergo strict quality checks before they are packed.
Frequently Asked Questions
Is there artificial colour added to enhance the redness of the red chilli powder?

Absolutely not! All our products are 100% pure and have no added colours or preservatives.

Do you roast the coriander seeds before grinding them?

No, we do not roast the seeds. We grind raw coriander seeds in stone okhalis & chakkis and pack them.

What is the shelf life of these spices?

If appropriately stored in glass containers, our spices can easily last up to 2 years.

Is the packaging plastic?

No, our gift box is made of reusable cardboard. All the spices in the box come in glass jars.
One stop solution
This has been my saving grace, needed some quality spices in my life and this gift box is my one stop solution for that. Thank you Anveshan for the quick delivery. Very happy with the order. Highly recommended!
I reach for these every day
I cook with these spices everyday. That alone speaks volumes!
Perfect spice gift box
Perfect spices, lovely smell, great colour and taste. Nice looking bottles too
WOW
Wow very nice gift box, super happy with it
In love with this gift box
I love this box, it has everything i didn't know i needed. Using these spices took my food to the next level.