Moringa Sattu Drink Mix Sachets
Revitalise with the ultimate green recharge!
Easy to make

Chemical-free

No added sugar

Nutrient-rich
DESCRIPTION
Meet your new go-to: a delectable, healthful drink mix powder! Experience the magic of an instant homemade energy elixir that keeps you coming back for more. Crafted by women with love, our Moringa Sattu Drink Mix brings Grandma's wisdom to life. So,say goodbye to added sugars and chemicals - we're all about pure goodness. One Glass Full of Endless Taste and Nourishment!
View full details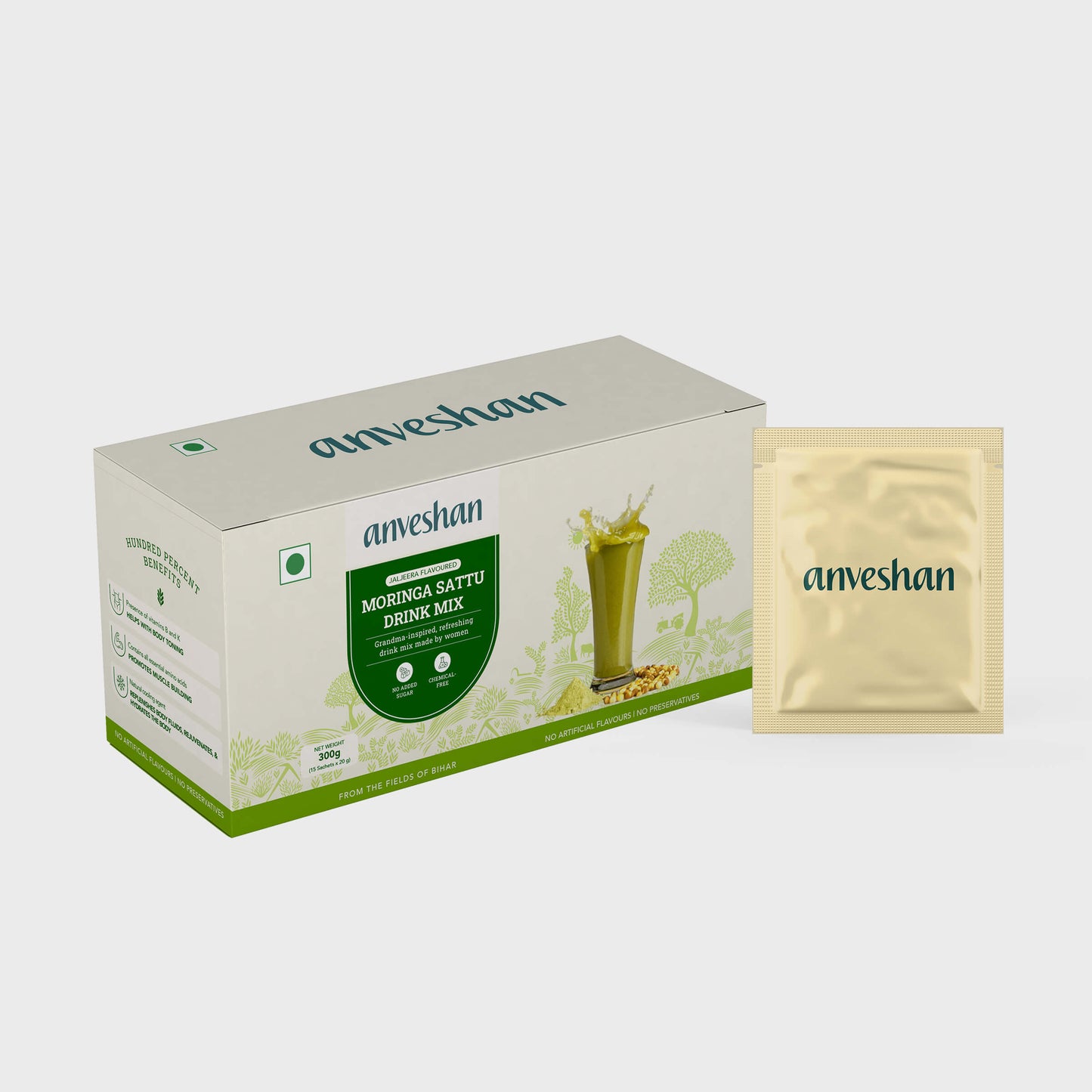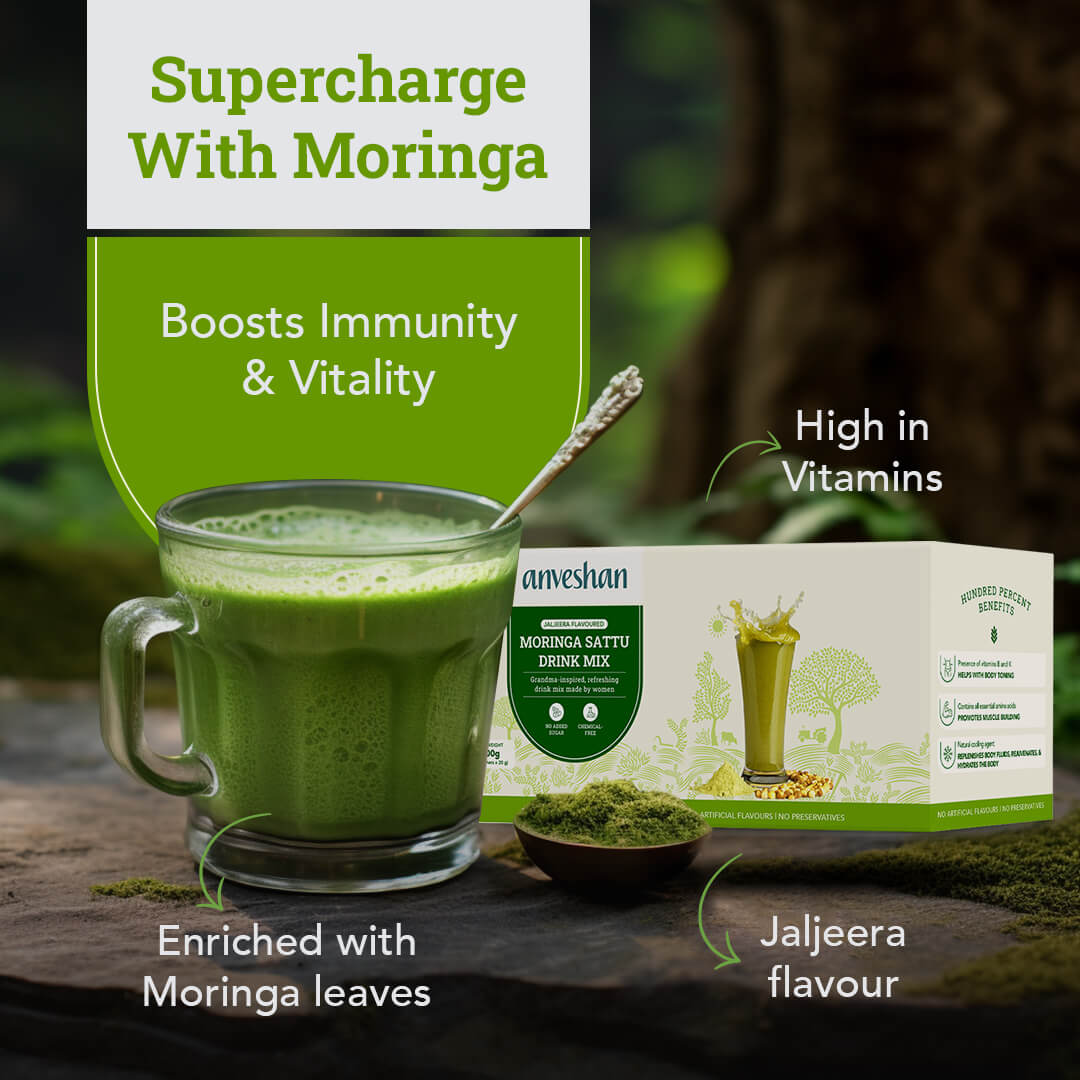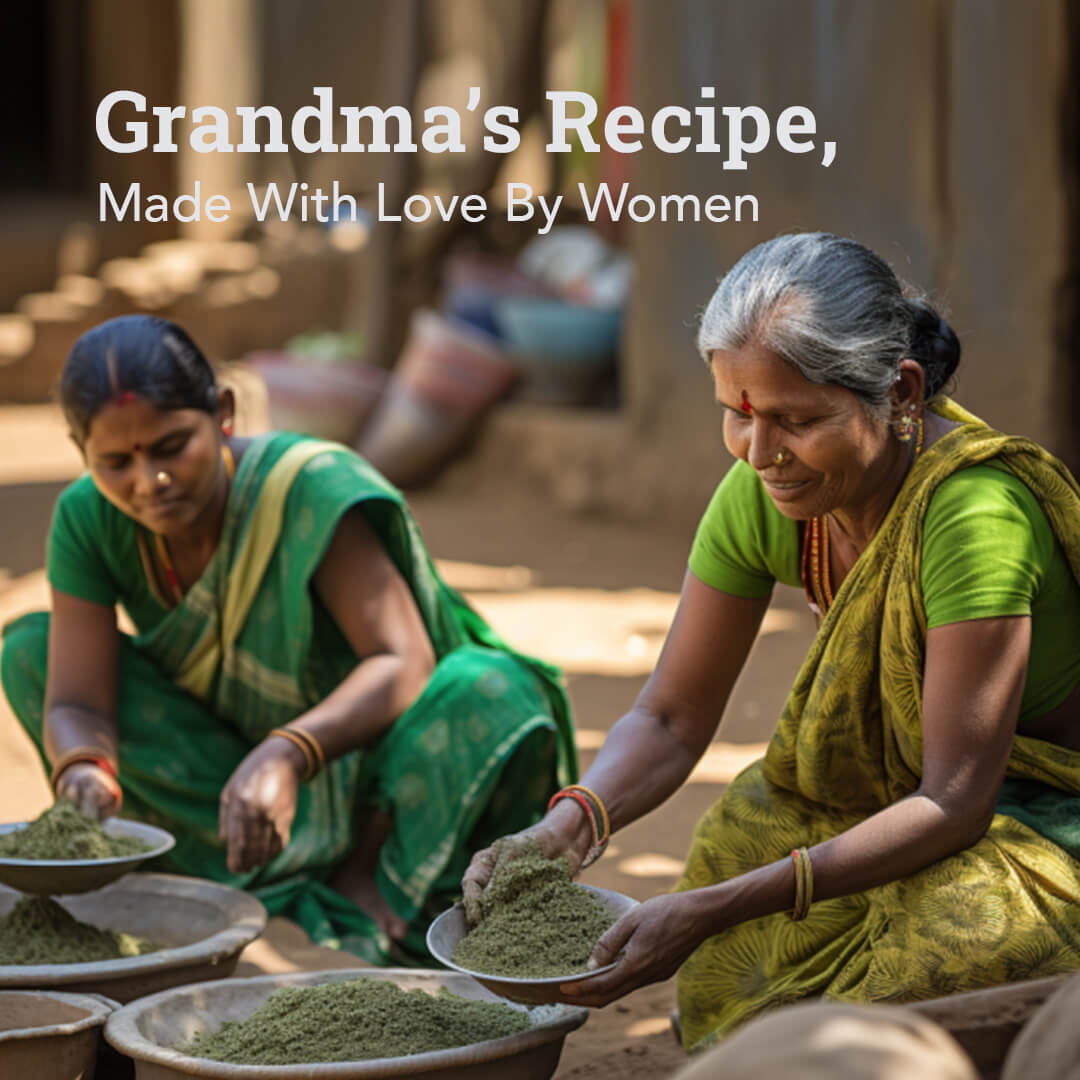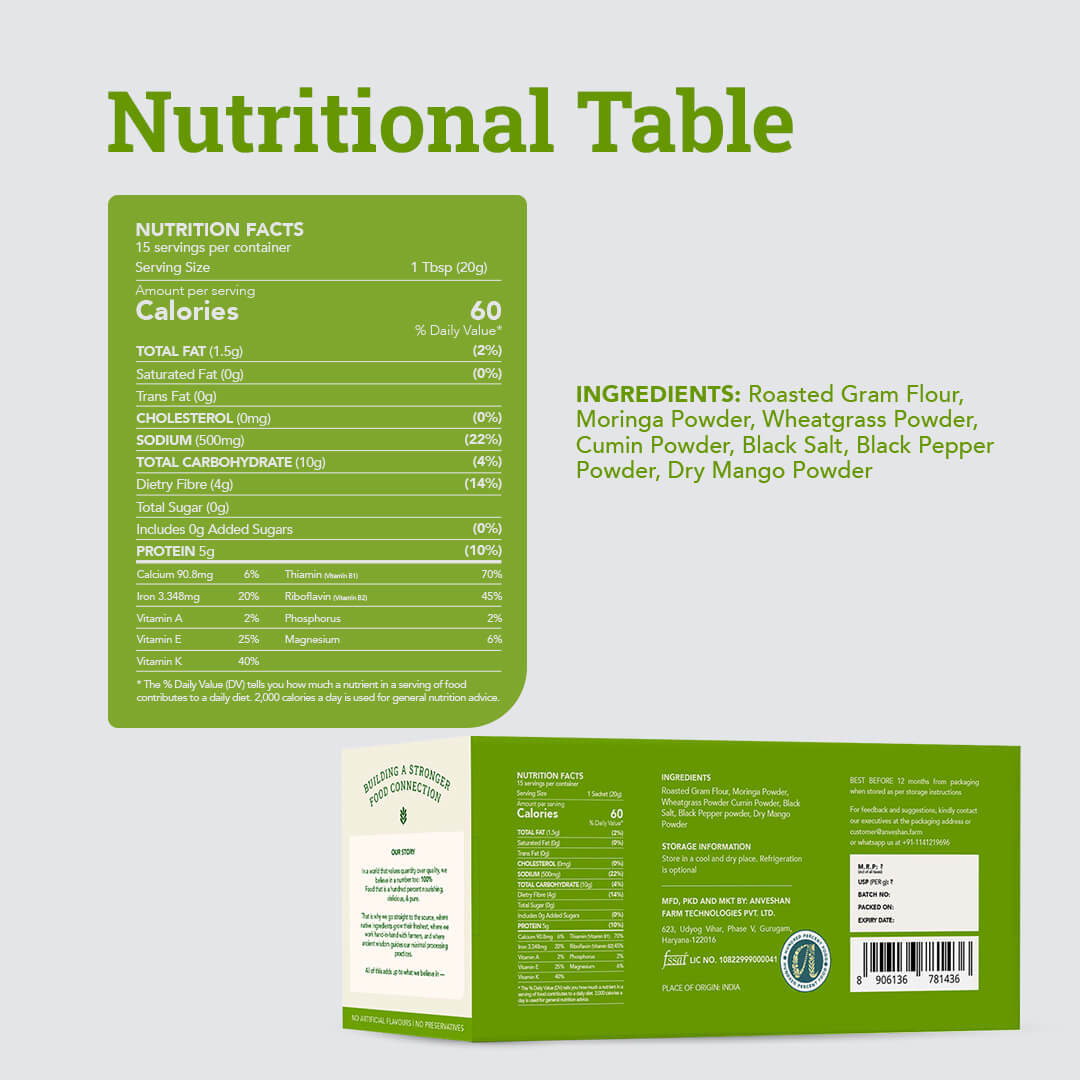 Discover the Wellness Wonders in Every Sip

Natural summer coolant
It is a calming and refreshing drink to quench your thirst in summer & beat the heat with a punch of energy.

Instant energy booster
Being a homemade energy drink with the richness of Iron, Magnesium, Protein and fibre, it acts as an energy booster and helps you stay hydrated all day long.

Great for digestion
It has high amounts of insoluble fibre which makes it great for the intestines and the perfect beverage to support your digestive health.

A multivitamin powerhouse
The presence of vitamins like Vitamin B and K, makes it the best remedy to support body toning and your overall well being.

Muscle strengthening
It is a good source of plant-based protein and essential amino acids that promotes muscle building and also increases your stamina.
Power Up with A Glassfull Everyday

Scoop
Take 1 scoop (20g) of Moringa Sattu Drink Mix and 200 ml water.
Stir
Add the mix to water and stir well. You can choose to filter the mixture.

Savour
Enjoy every sip of your delicious sharbat to re-energize yourself everyday.
Grandma's Recipe, Handcrafted by Women
Stone-ground Ingredients
Sattu, moringa leaves and wheatgrass are stone-ground in okhali/chakki by strong and independent women of the Self Help Group.

Sieve Filtered
The powder obtained from the ingredients is sieve filtered. Then they mix the three finely ground powders in a clean container.

Quality Checked
The moringa sattu powder is securely packed, following standards and quality checks.
What's in it!

Sattu
A nutritional powerhouse with a low-glycemic index, an excellent option for diabetics.

Moringa Powder
A superfood good for your health, hair, skin and helps prevent and fight diseases.
Wheatgrass Powder
Packed with a powerful combination of nutrients that make it a perfect everyday health tonic for you.

Cumin Powder
Its strong oil content gives a warming flavour and adds a rich, earthier tone to the mix.

Black Pepper Powder
It is antibacterial in nature, and helps soothe your cough and cold.

Dry Mango Powder
Adds a tangy taste that awakens your taste buds and lightens your mood.

Black Salt
It helps the body absorb essential minerals and improves digestion.
Moringa Sattu Drink Mix Sachets