Dry Fruit Paak Sweet
We don't make sweets, we make memories!
No added sweetener

No preservatives

Handmade sweet

Made in small batches
DESCRIPTION
Made from premium quality ingredients, our mithai is perfect for all your sweet cravings. It has no added sweeteners, so you don't have to worry it's a healthy sweet. The use of bilona churned Gir Cow Ghee is icing on the sweet that makes it more delicious and healthy too! Anveshan guilt-free mithai is right here for you!
View full details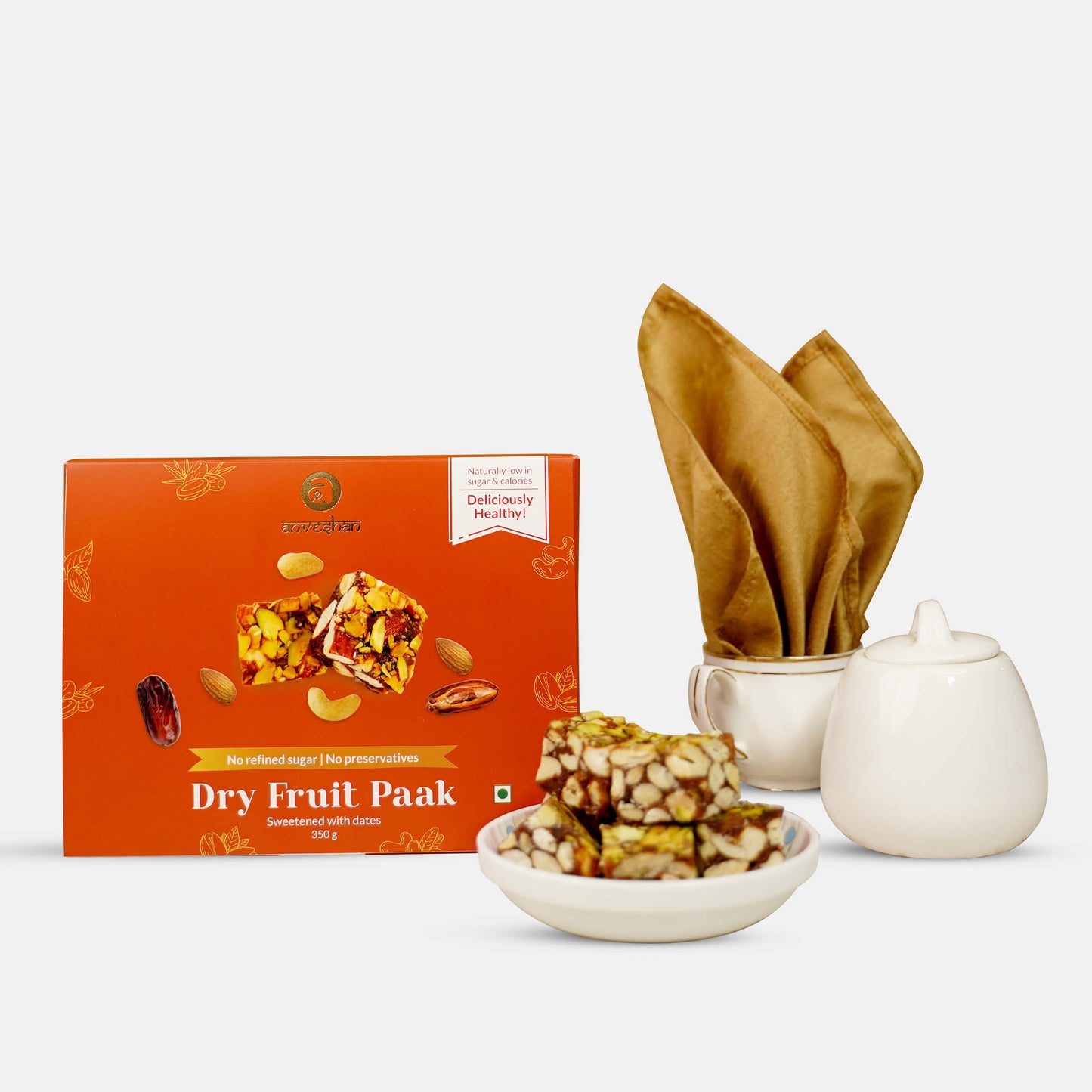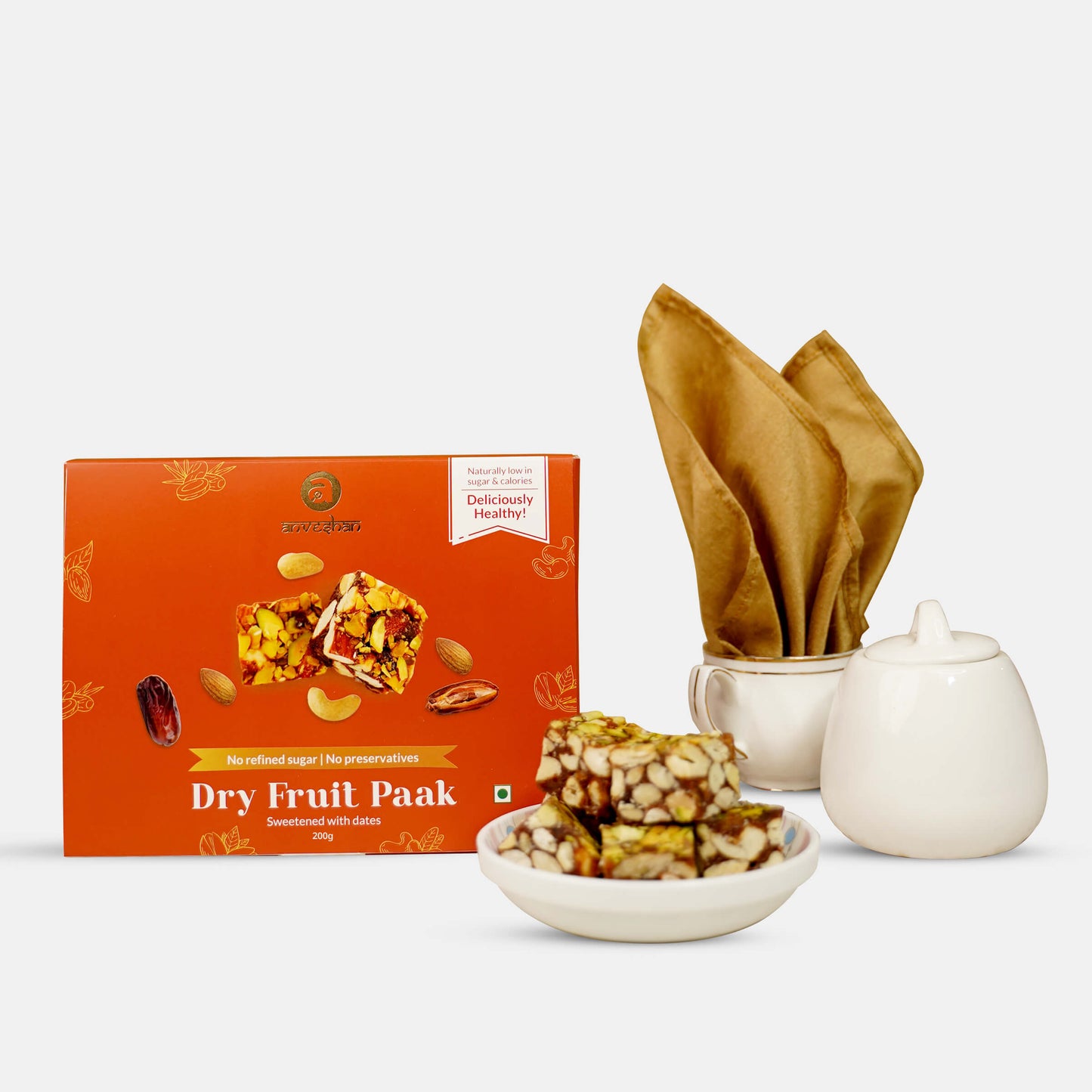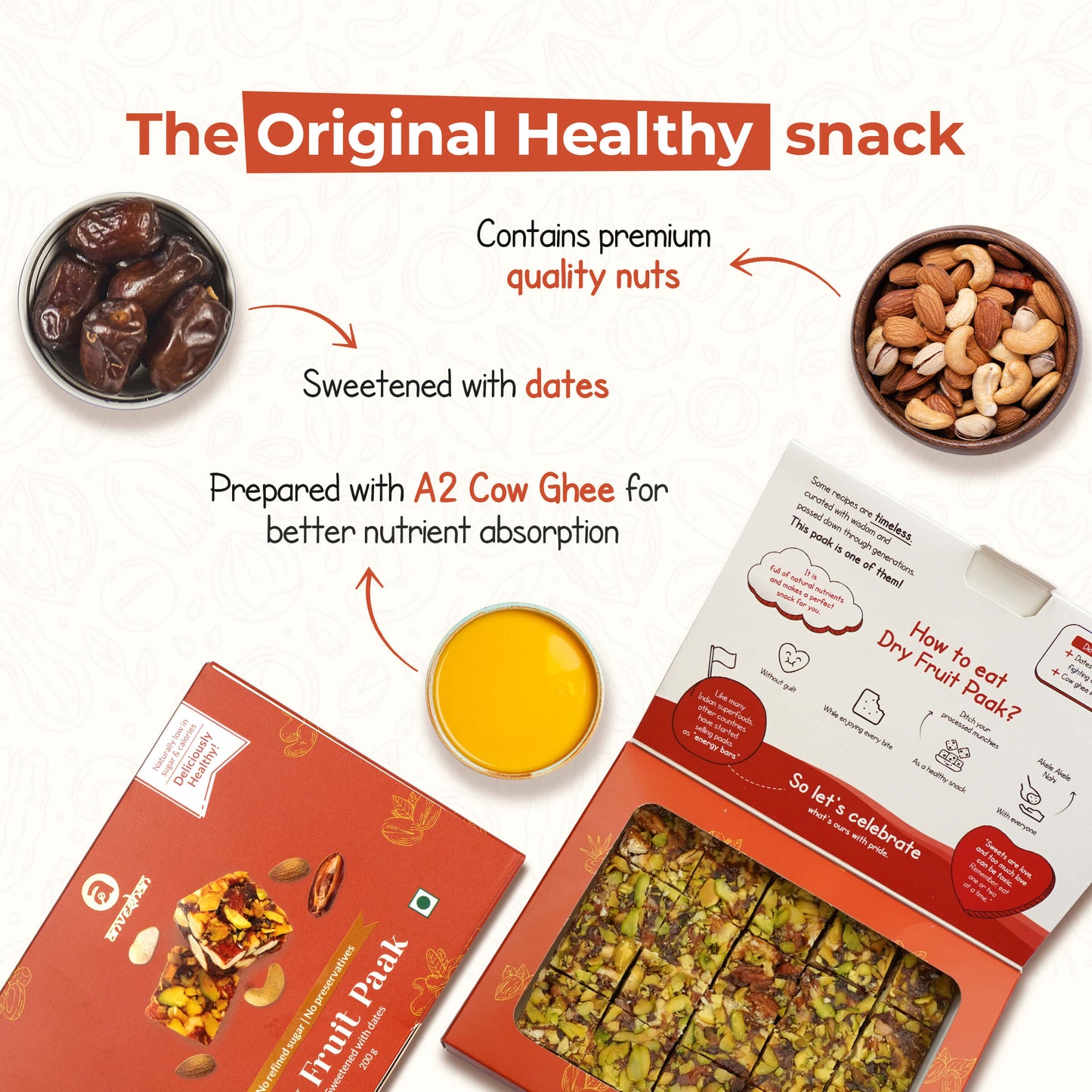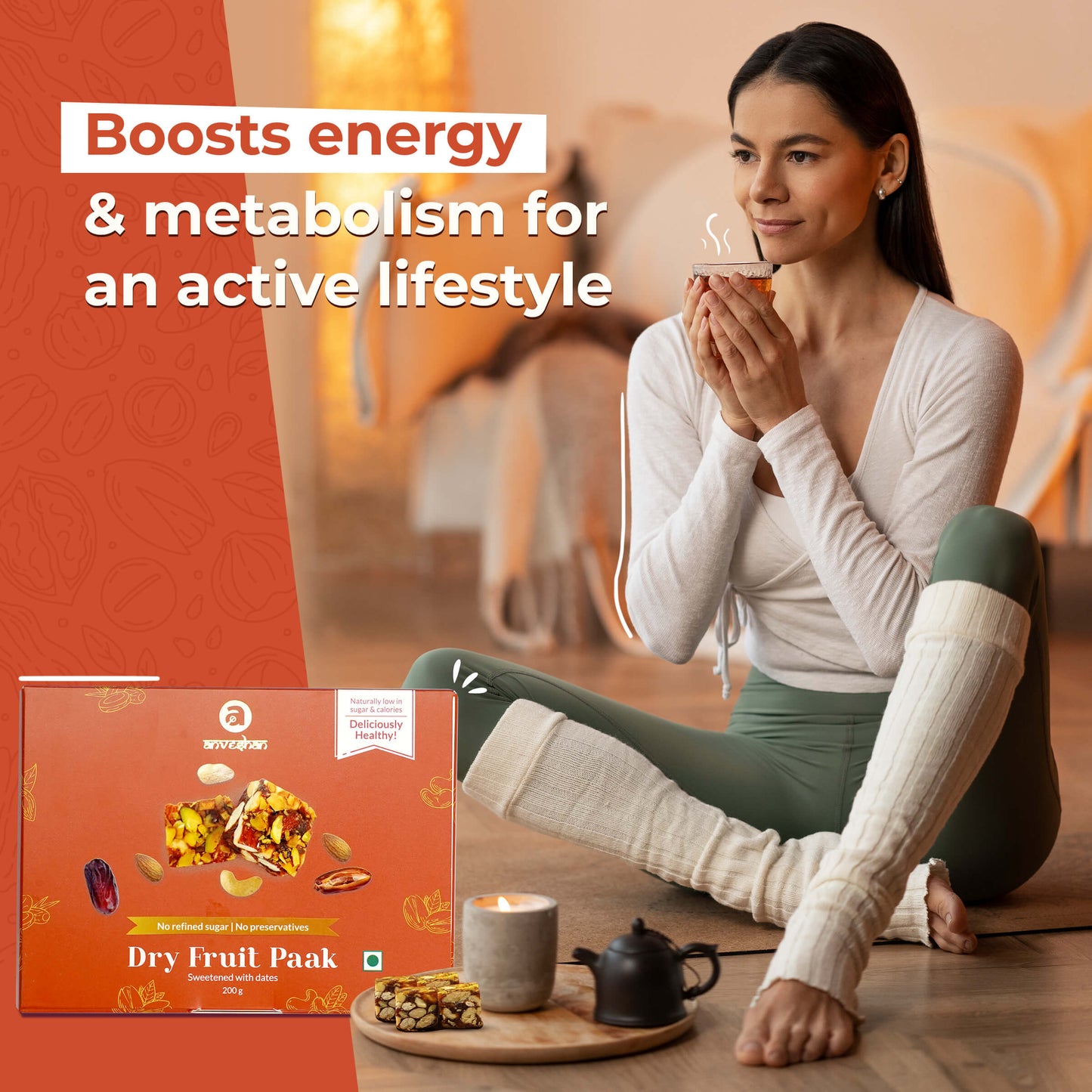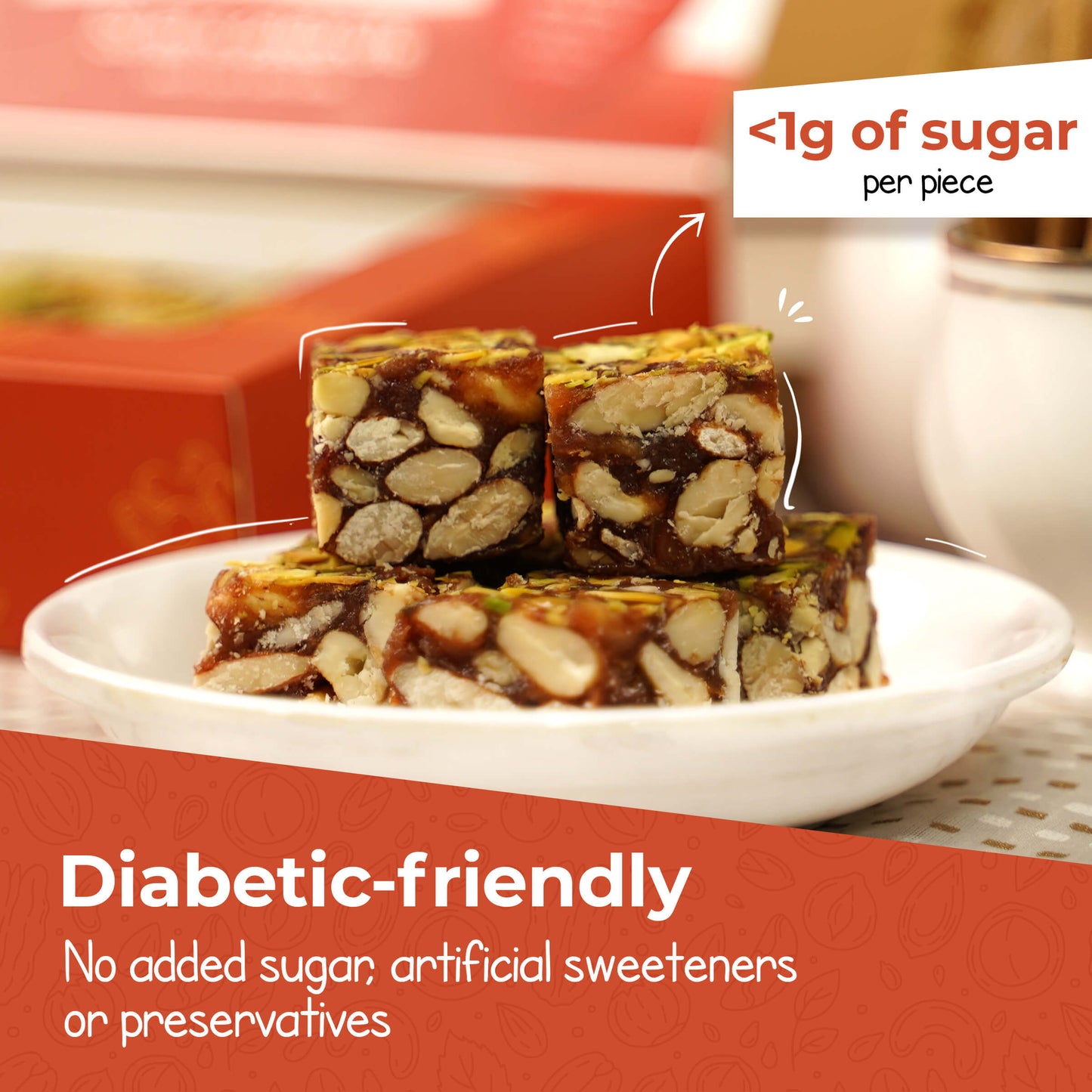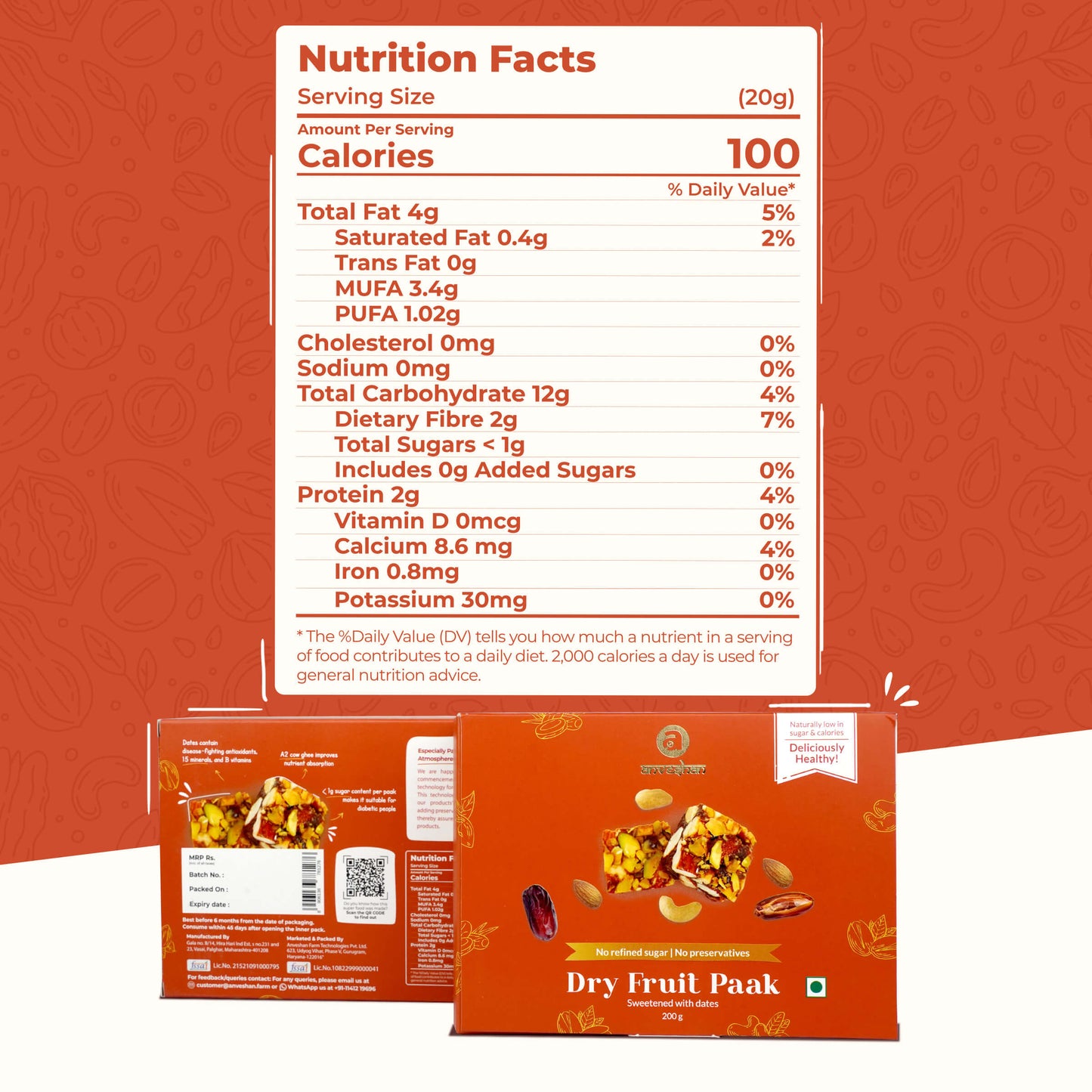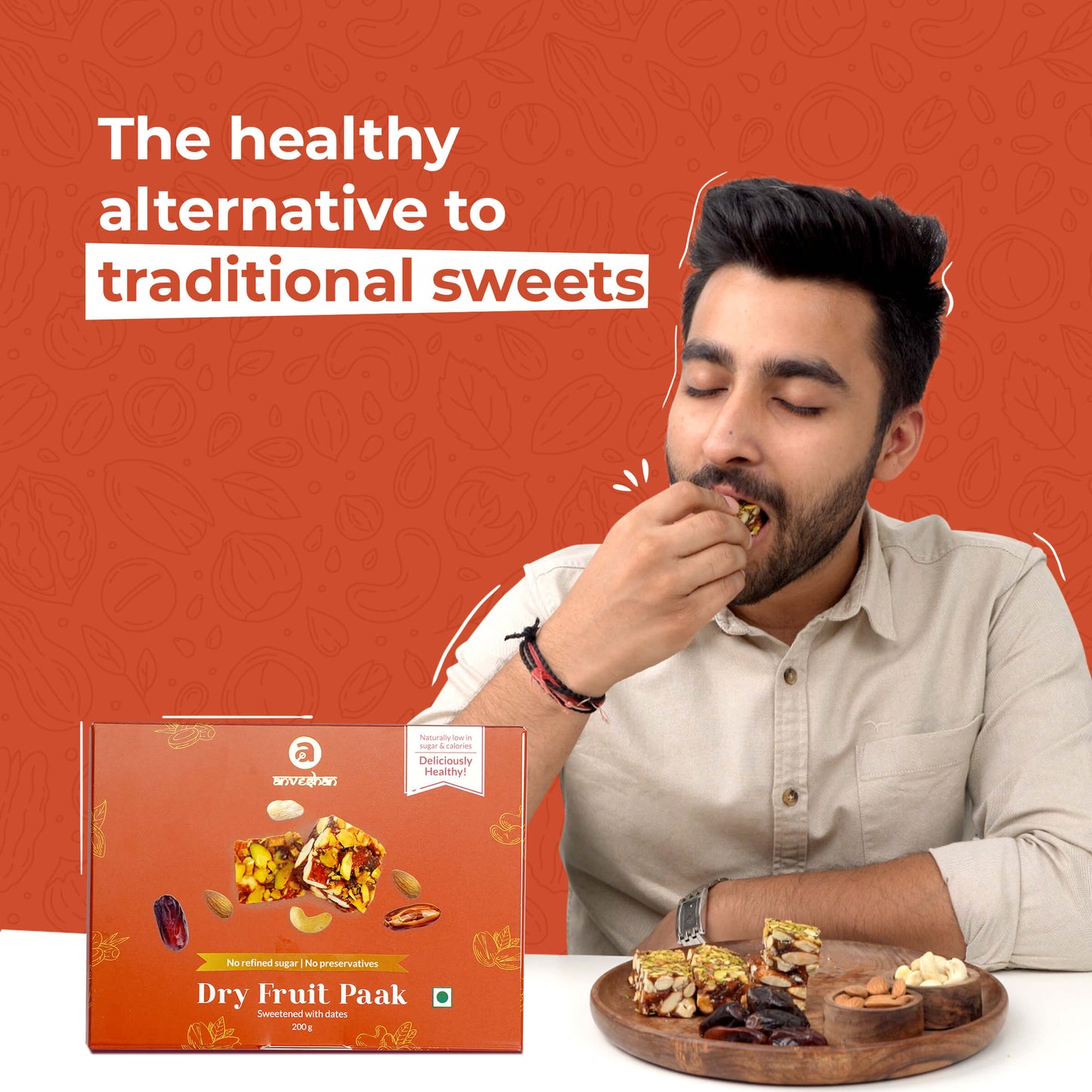 How do we make it BETTER?

Our Dry Fruit Paak has less than 1 gram of sugar per paak. That, too, is the natural sugar of dates, not refined sugar, so your every bite is guilt-free and diabetic-friendly.

To take care of your immunity, digestion, and overall health, this sweet is prepared with our bestseller Sudh Desi Gir Cow Ghee.

Women of our SHGs prepare this cherished recipe with the utmost care, using the finest ingredients, just like our own mothers. This handcrafted dish is a testament to motherly love.

This timeless recipe is prepared fresh in small batches. We've integrated MAP technology, keeping your favourite Dry Fruit Paak fresh and having a longer shelf life without any chemicals.
Made guilt-free with healthy ingredients

Dates
They have an excellent nutritional profile. Dates contain a variety of vitamins and minerals and are also full of fibre and antioxidants.

Cashews
They are rich in healthy fats, protein, calcium and antioxidants. They help fight inflammation and are beneficial to brain and bone health.
Almonds
They are full of fibre, protein, and good fats, thus they are included in a weight-loss diet. It's high in vitamin E, which helps to prevent chronic diseases.

Pistachios
They are high in protein, fibre, and potassium. They are one of the highest sources of vitamin B6 and encourage mindful eating.

Gir Cow Ghee
It is full of antioxidants. It helps you recover from sickness, nourishes the skin, and strengthens the sense organs.
How to consume?

Dry Fruit Paak - a tasty treat
Very good quality and good packaging.
Tasty
Great taste and great health-wise as well.
The best dryfruit barfi
I tasted dry friut barfi if various brands. But thhis the best.
Sneak peak into the healthy world