Stone-Ground Spice Combo
100% Pure

No added colour

Stone-ground

Premium quality
DESCRIPTION
Enjoy the flavours of indigenous spices grown in India with our Spice Combo. Our spices have a richer colour, aroma and flavour, which impress all the foodies. Every pinch of these spices will add more flavour and nutrition to your meal. Happy cooking!
View full details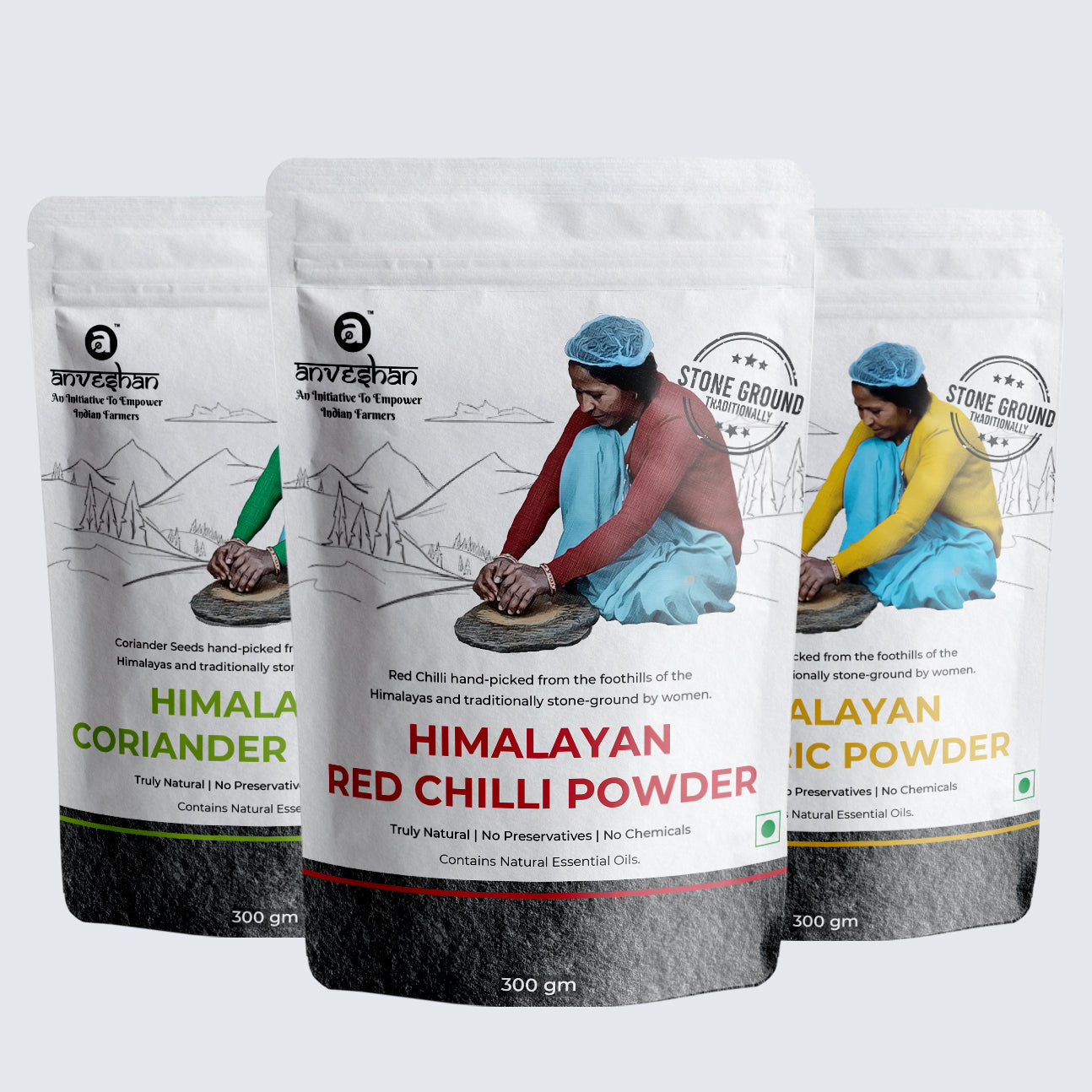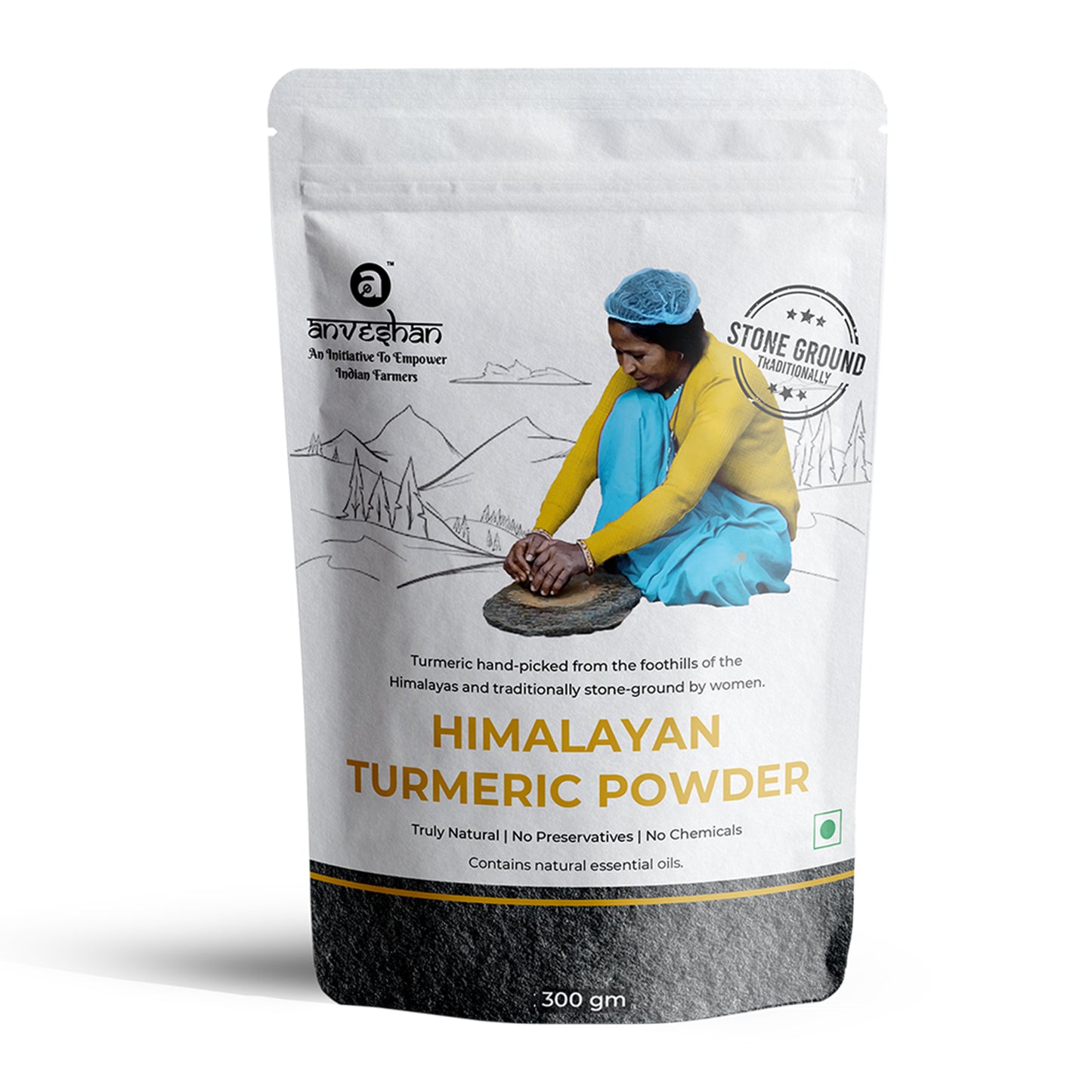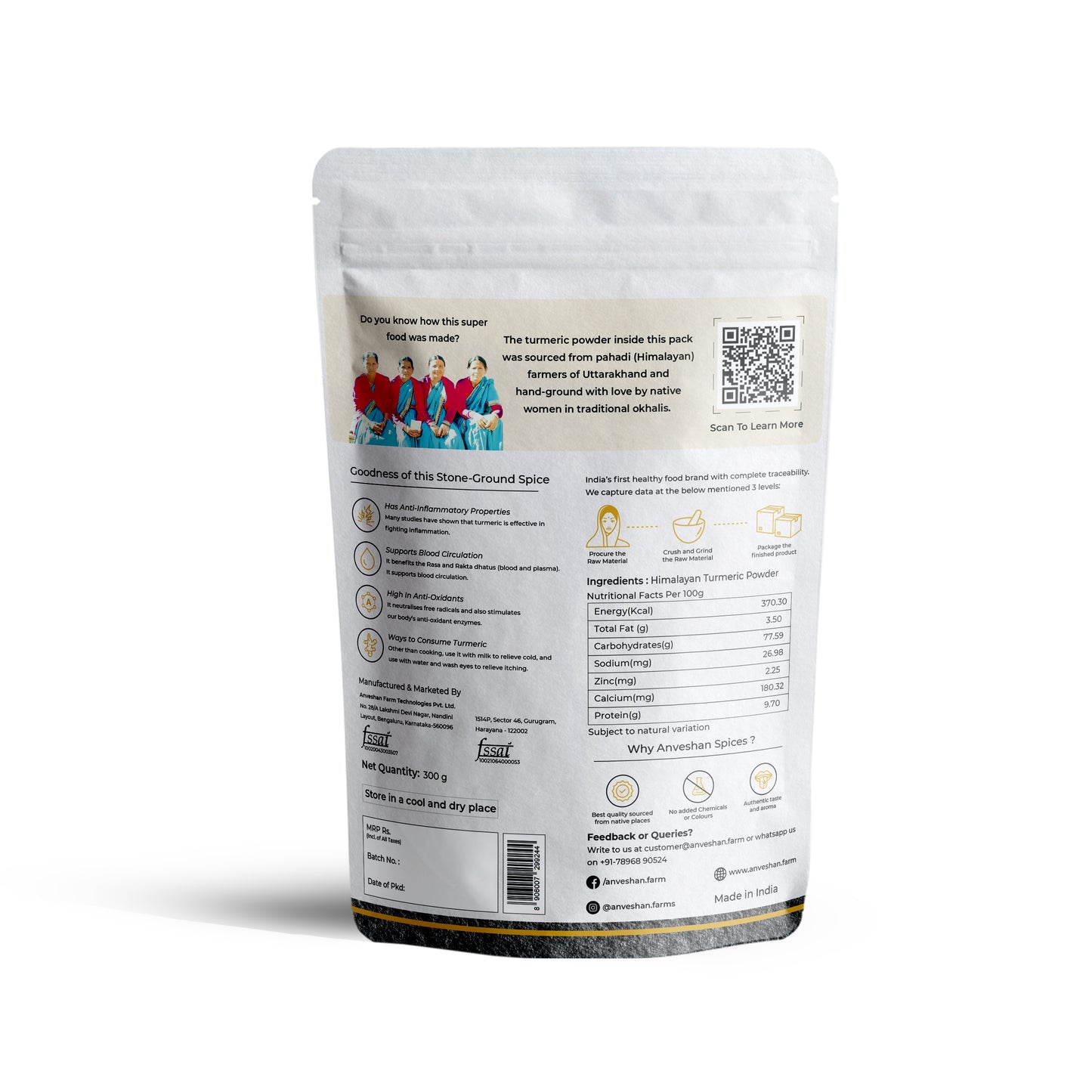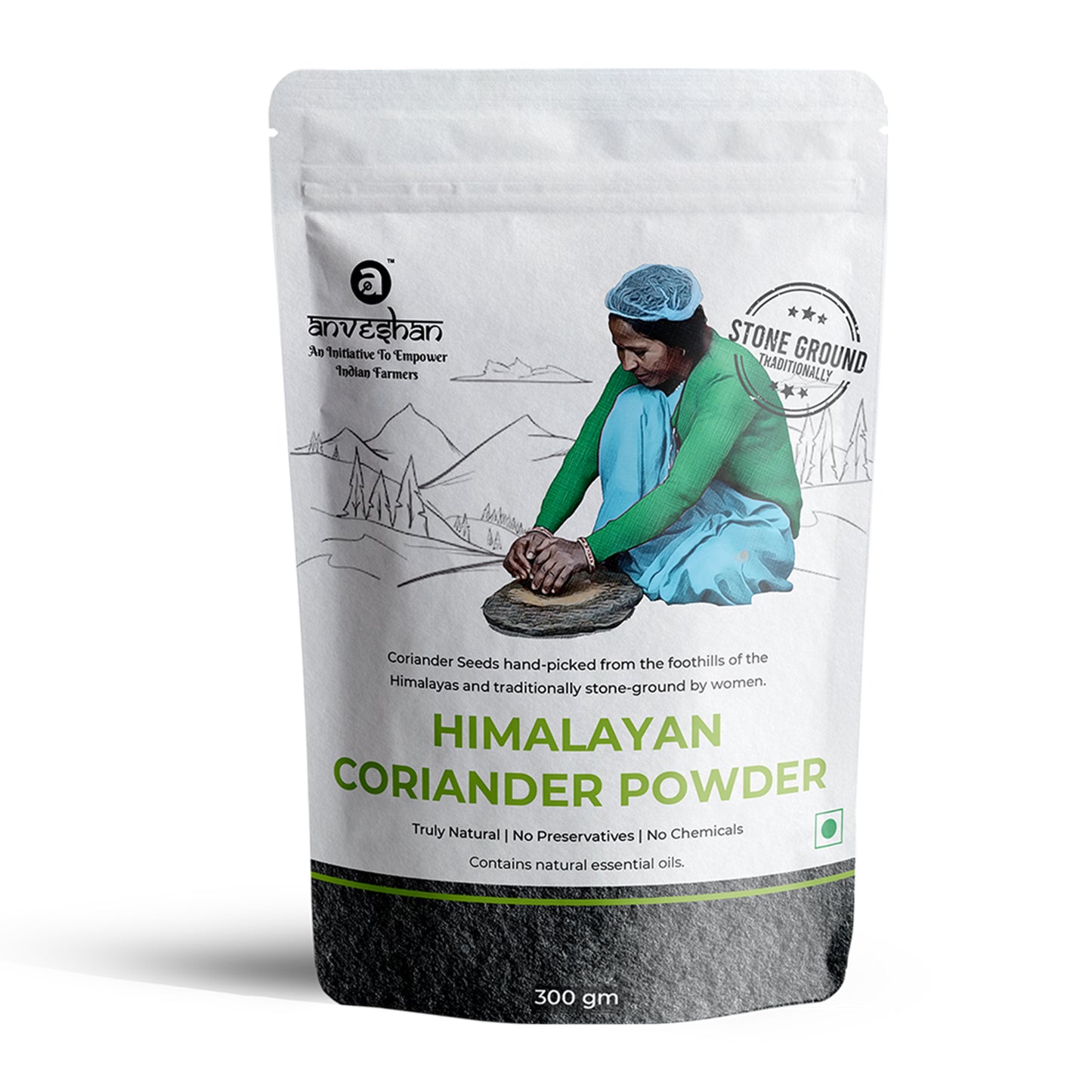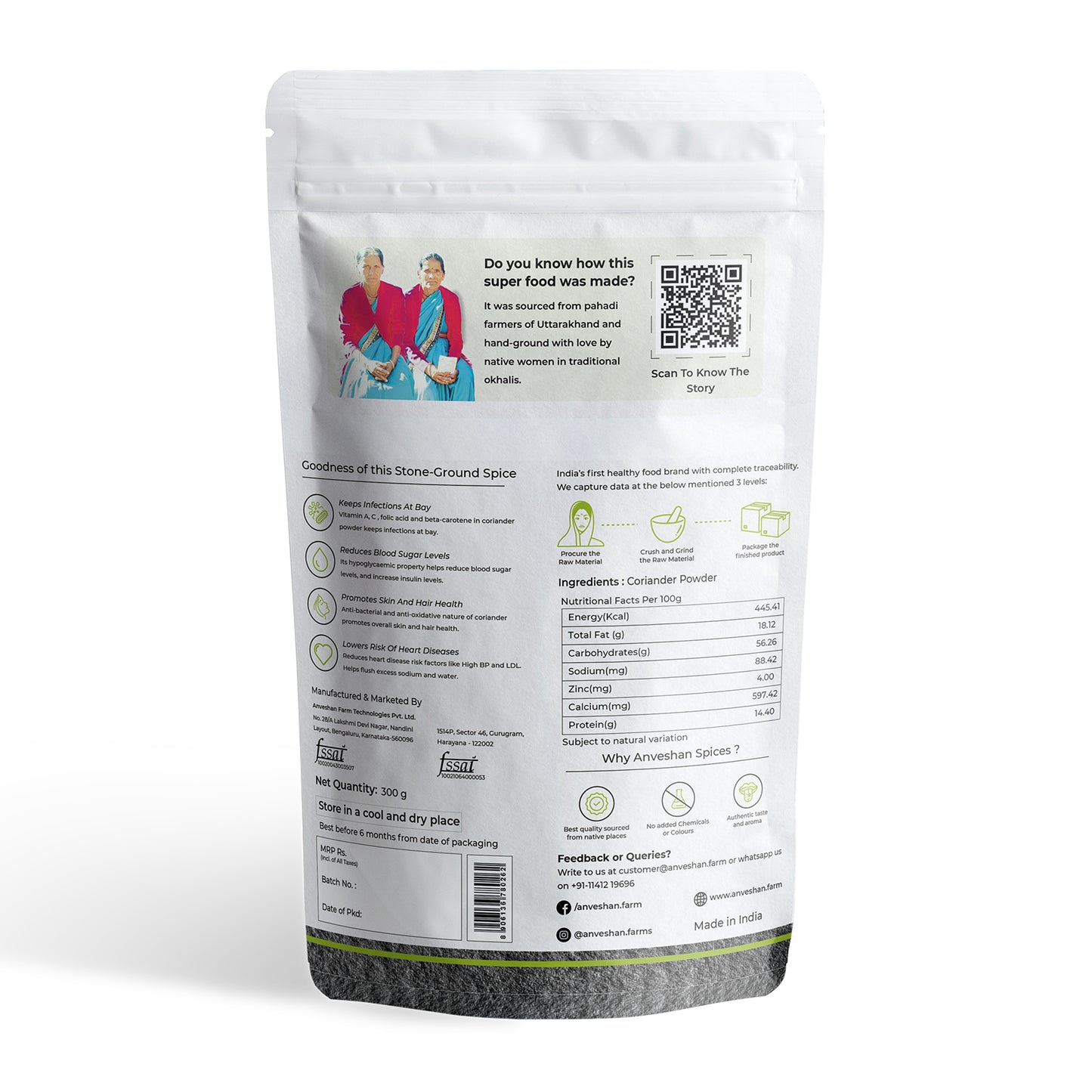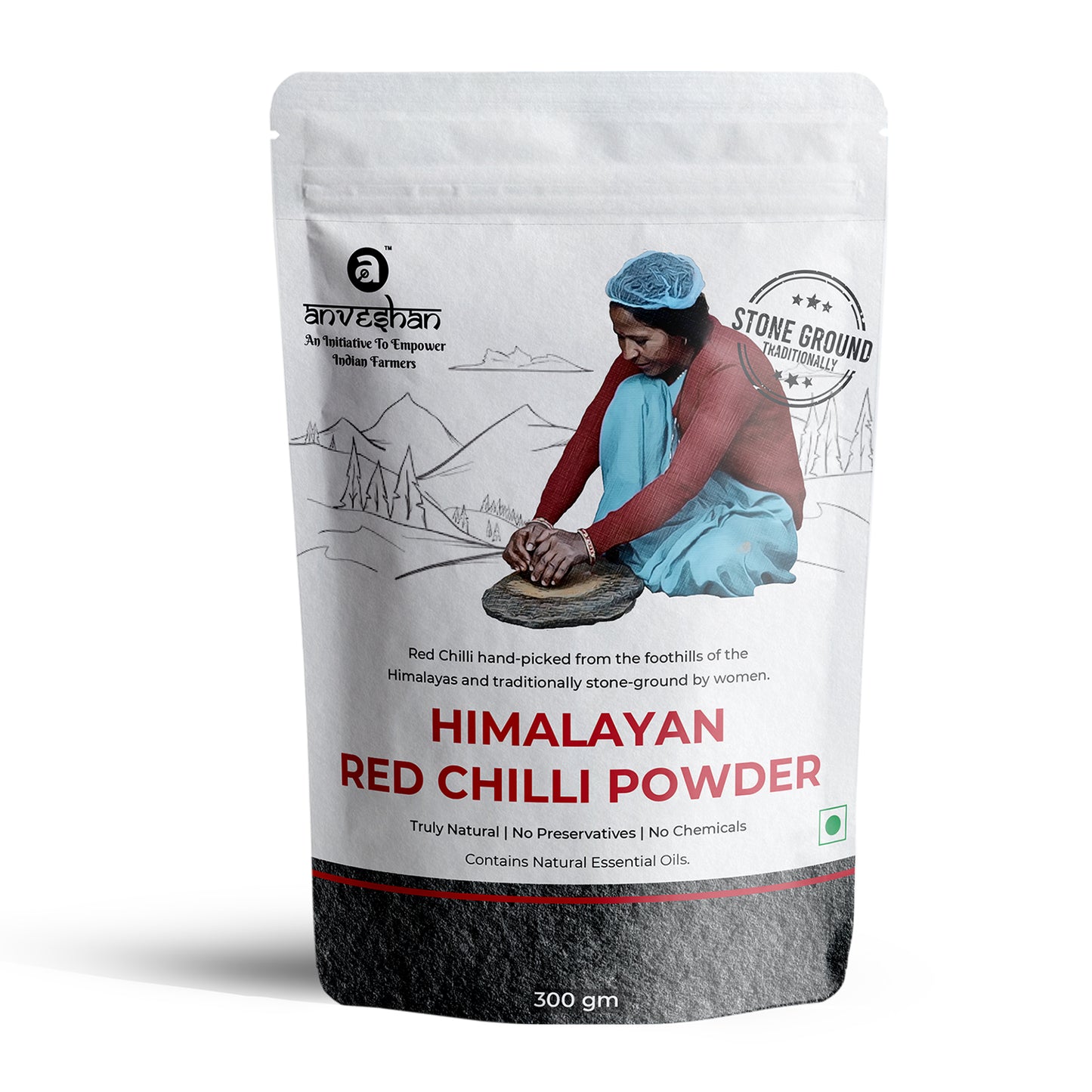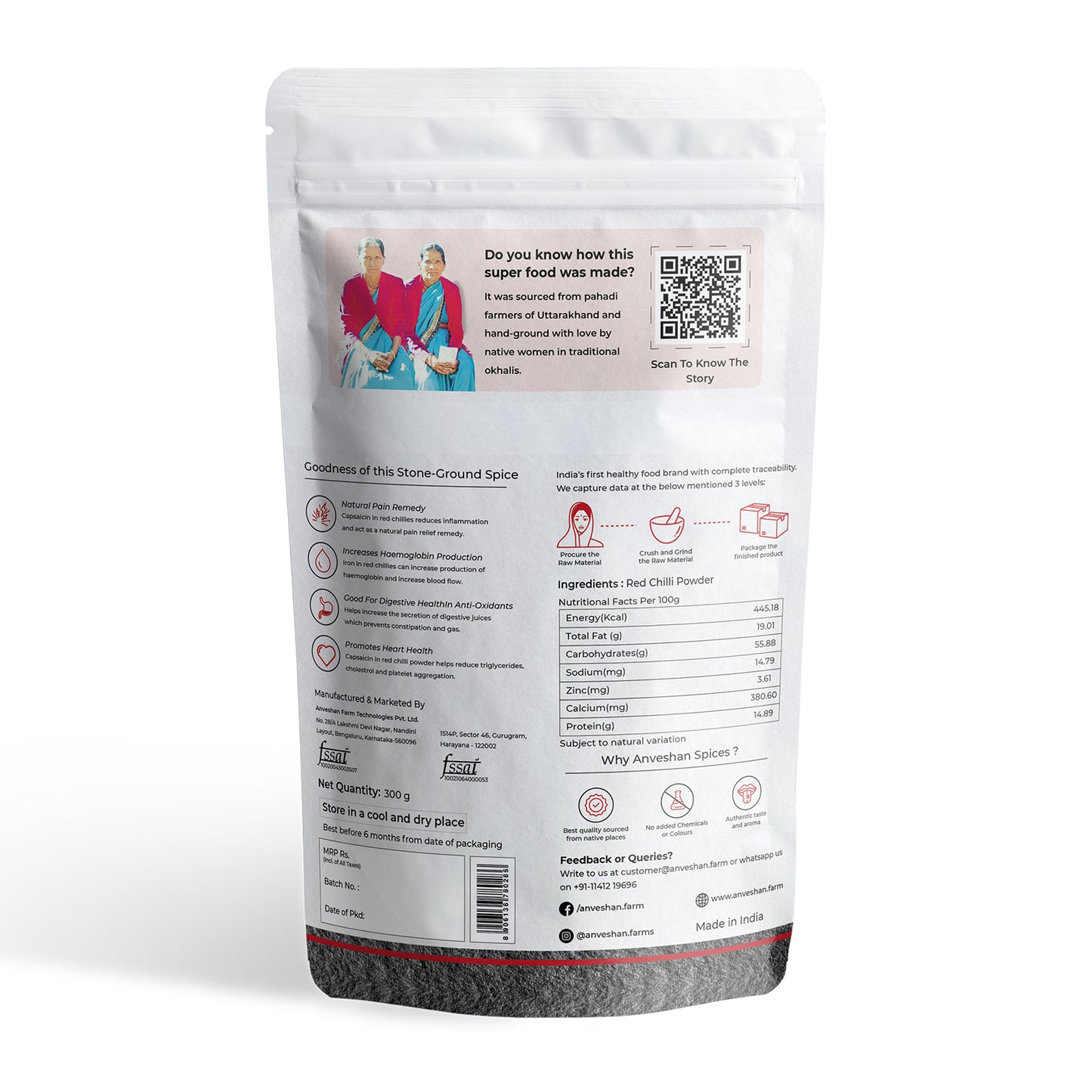 Journey of our spices
Our spices come from farms, not factories. We work with farmers directly and aim to produce the best quality natural products.
1

Ethically Sourced

We source our spices directly from farmers and offer them better prices. We also ensure fair treatment, community support, sustainable production and food quality.

2

Manually Cleaned

Women manually clean the spices to remove the dirt, dust, stones, or other contaminants.

3

Stone-grinding

The spices are ground traditionally by women in okhalis & chakkis at a low temperature to maintain their high nutrient value.

4

Quality Checks

Spices undergo strict quality checks to ensure they are free from unwanted contaminants and follow FSSAI standards.

5

Packaging

Then they are packed in a glass jar only when it clears all the mandatory tests.
What's in it!

Coriander Powder
Our coriander seeds are ground freshly as per requirement and therefore carry the freshness to your home. It has a very refreshing and pleasant flavour.

Red Chilli Powder
Our handpicked chillies are known for their finest quality. They can be distinguished by their brilliantly red colour and pungency, creating delectable dishes for our taste buds.

Turmeric Powder
This healthful spice is naturally-grown and soaked in buttermilk before grinding to pacify the excess heat. This also improves the flavour, colour, aroma, and nutrient absorption.
Frequently Asked Questions
What is special about stone-ground spices?

Stone-grinding is well recognized as the method best able to bring out the best flavours while retaining essential nutrients of our spices. Pounding the spices releases the natural oils and distributes them uniformly throughout, creating a wonderfully aromatic and flavourful spice. Therefore, our stone-ground spices are a better alternative for your dishes.

What is the shelf life of the spices?

If appropriately stored in glass containers, our spices can easily last up to 2 years.

Is the pouch/jar glass or plastic?

No, we at Anveshan believe in sustainable packaging. Therefore, our spices are available in glass jars and paper pouches that are eco-friendly. The jars are reusable and lock in the freshness of the spices.
For pouches, we recommend emptying them in jars as they contain essential oils. Storing it in pouches for a long time may lead to oil secretion, and pouches may become oily.
Stone - ground spice combo
Quality- five star
⭐⭐⭐⭐⭐
Taste - Real
Authentic quality product
As you open the pack, one can smell the aroma of the spices coming out. the packing is really superb as it justifies the packing of these stone ground spices.
Buy it to feel it..........
100%
Very good quality of spices, pure hai, tasty bhi, not much else to say. good value for money... recommend it to all. thank you.
authentic flavours
Wonderful aroma, very flavourful...bought after seeing their advertisements on youtube, husband seems to like them a lot.. was praising the quality and now we will be buying these again when we run out. I think these are good spices. I willl try the whole black pepper soon. Looking forward to the same quality. Much love.
Sneak peak into the healthy world