Raw Sunflower Seeds
The seed to your happiness!
100% Natural

Nutrient rich

Unsalted

No shell
DESCRIPTION
Our premium quality sunflower raw and unsalted seeds are sourced from Rajasthan. Packed in sustainable paper pouches, our seeds are deshelled to help you reap the health benefits without any extra effort. These are the perfect, mouth-watering seeds to munch on!
View full details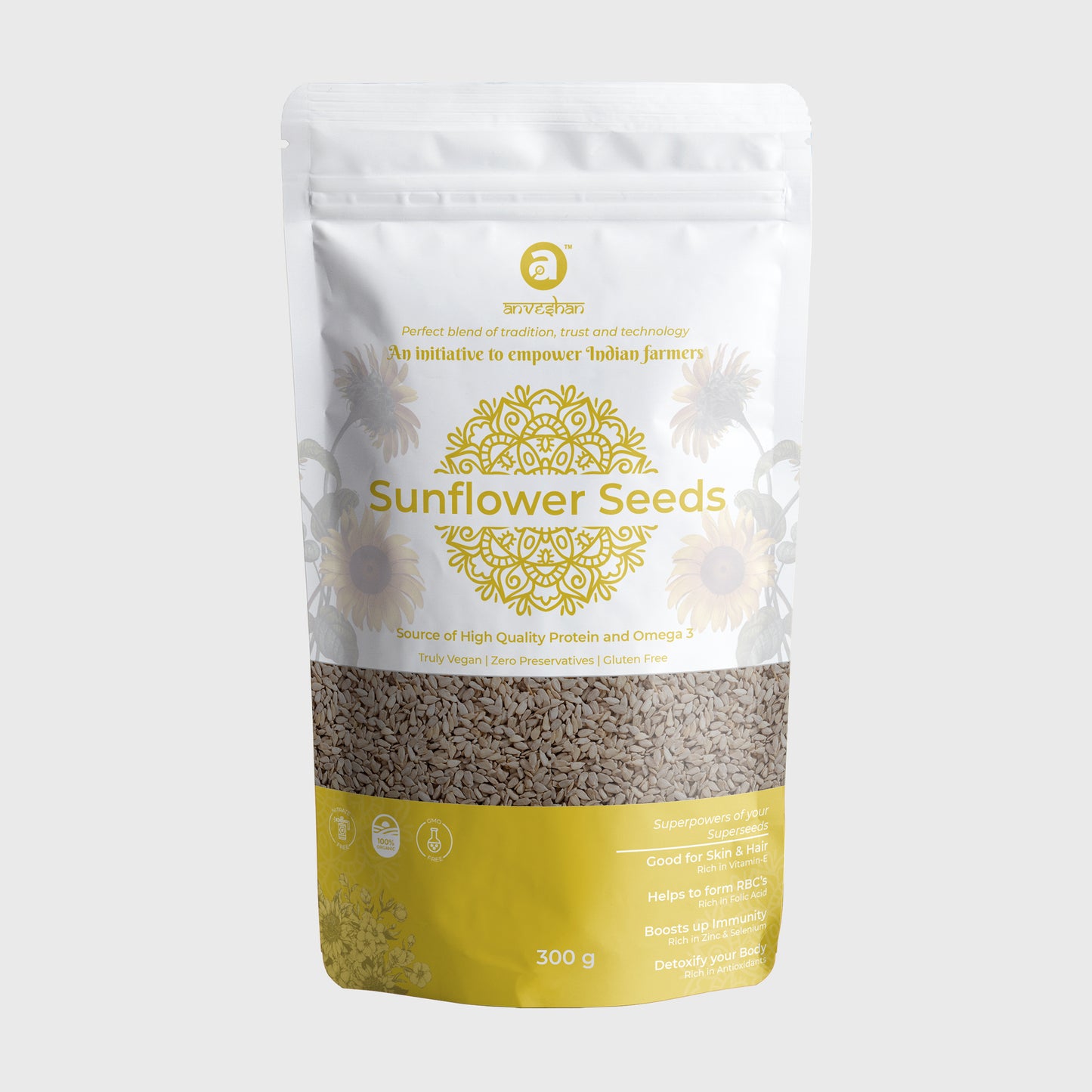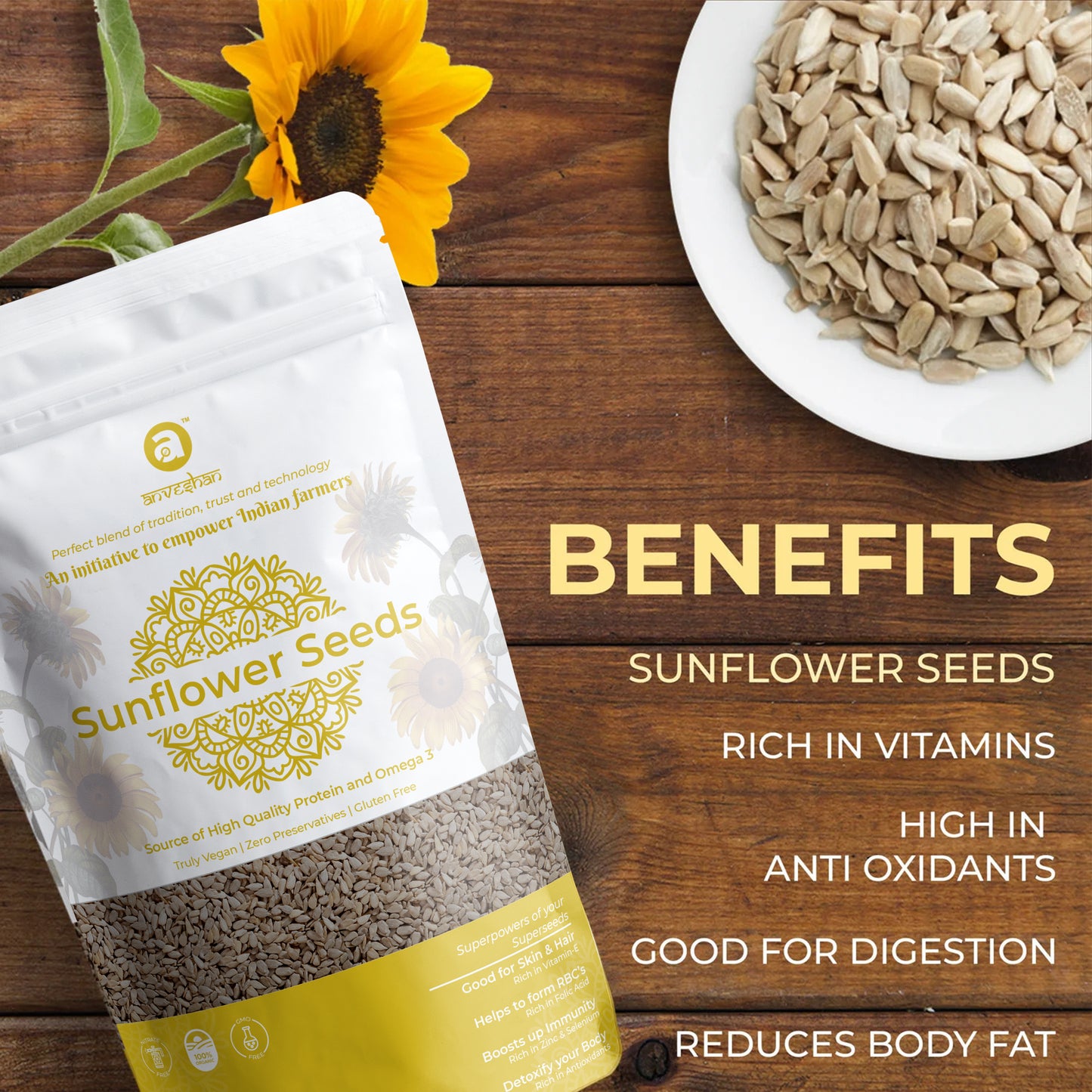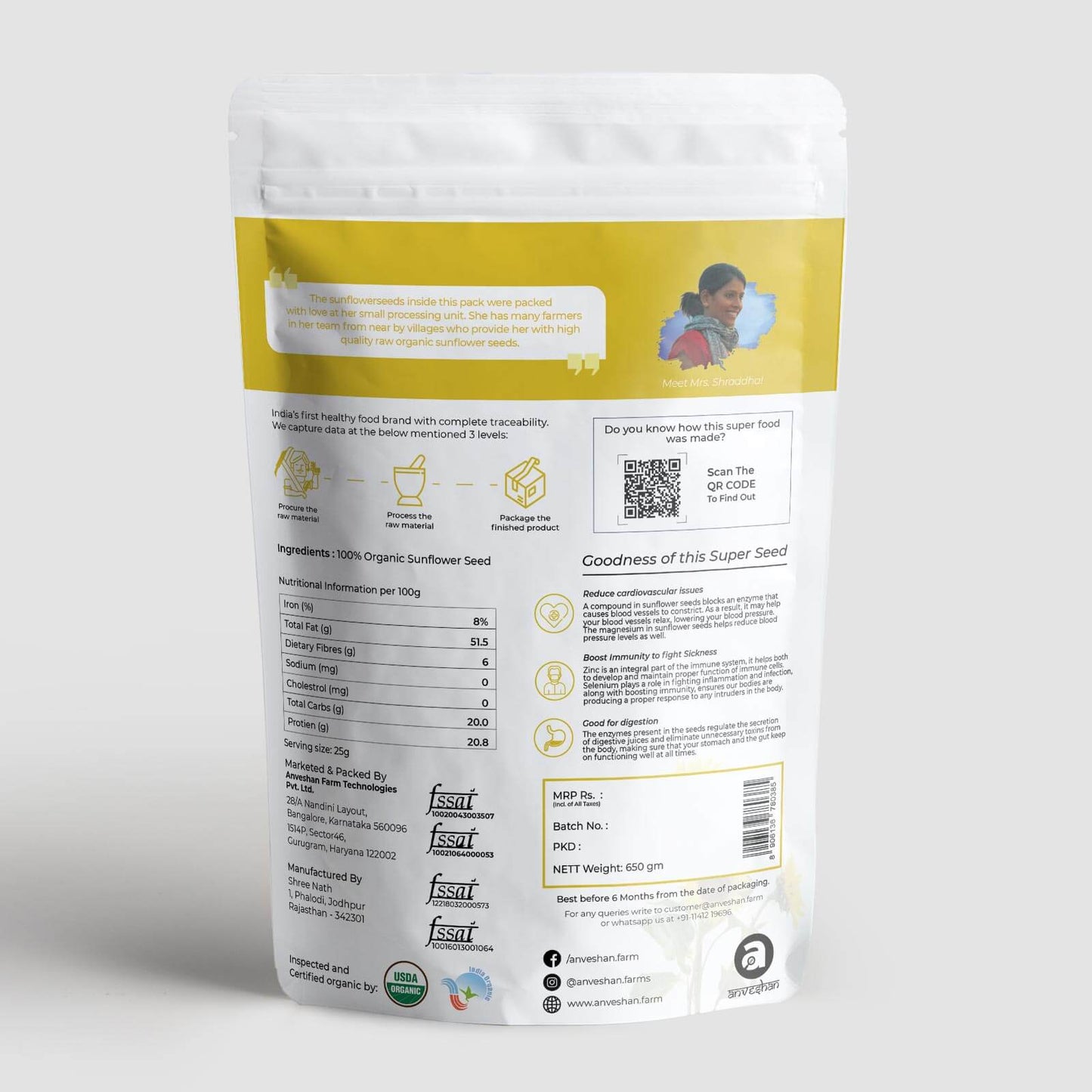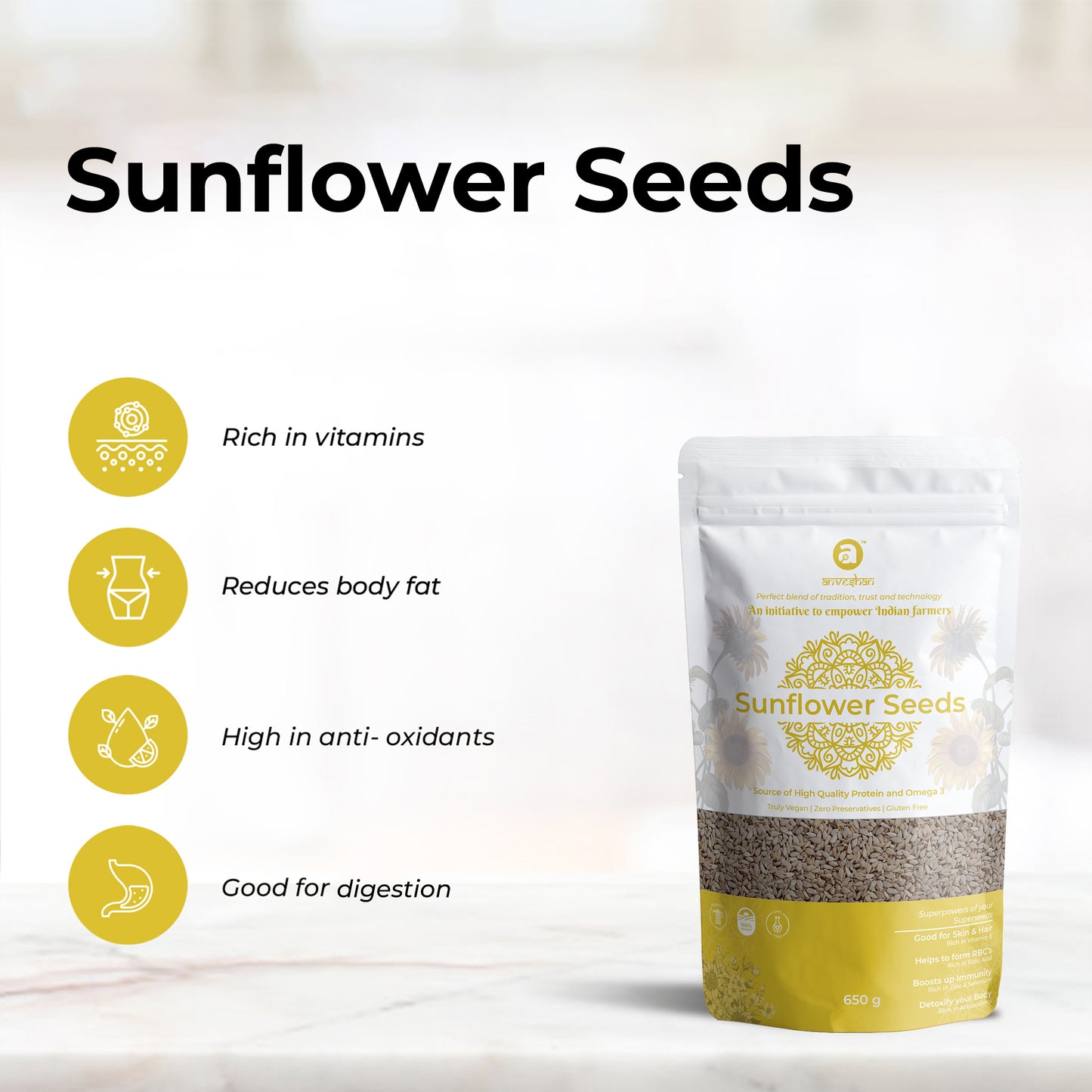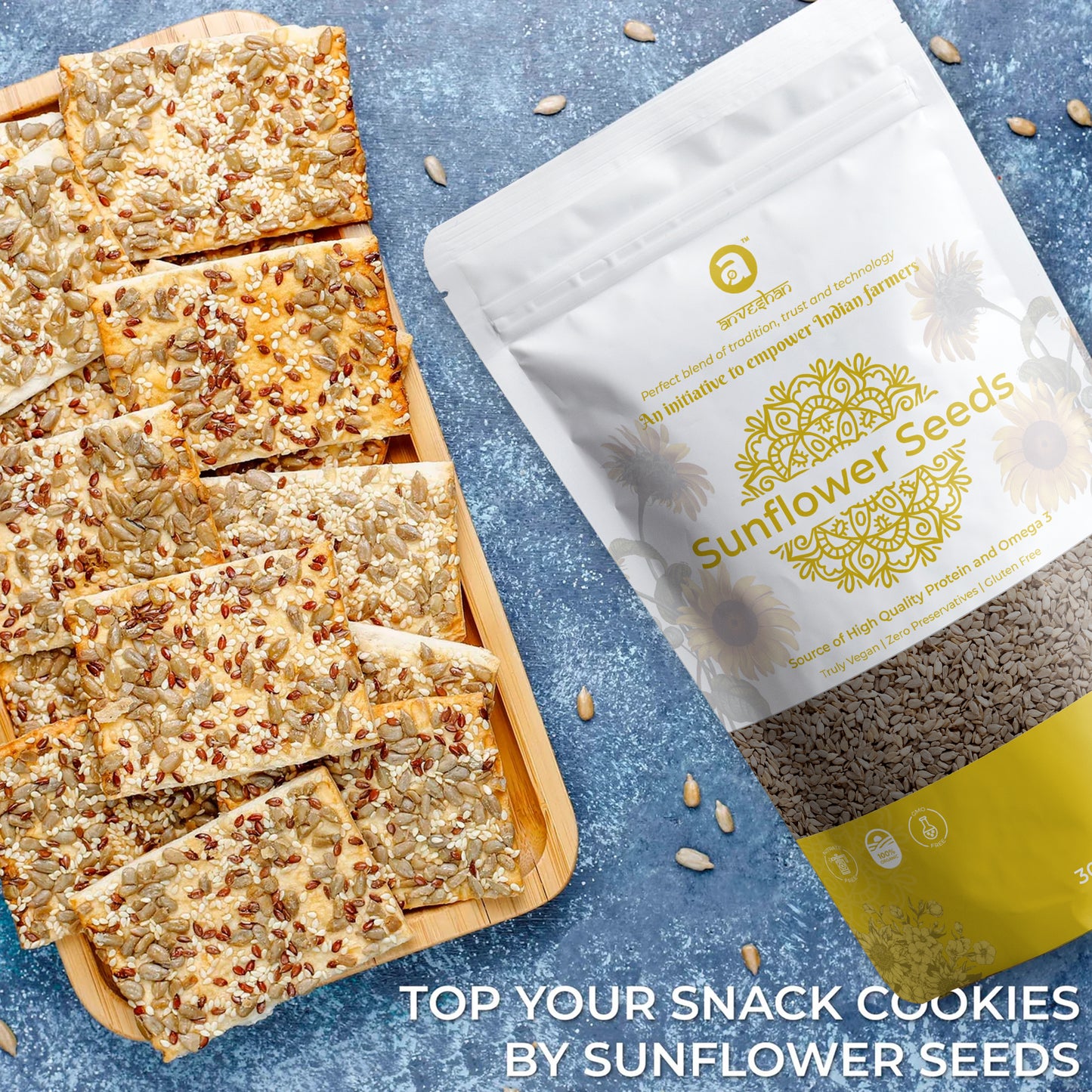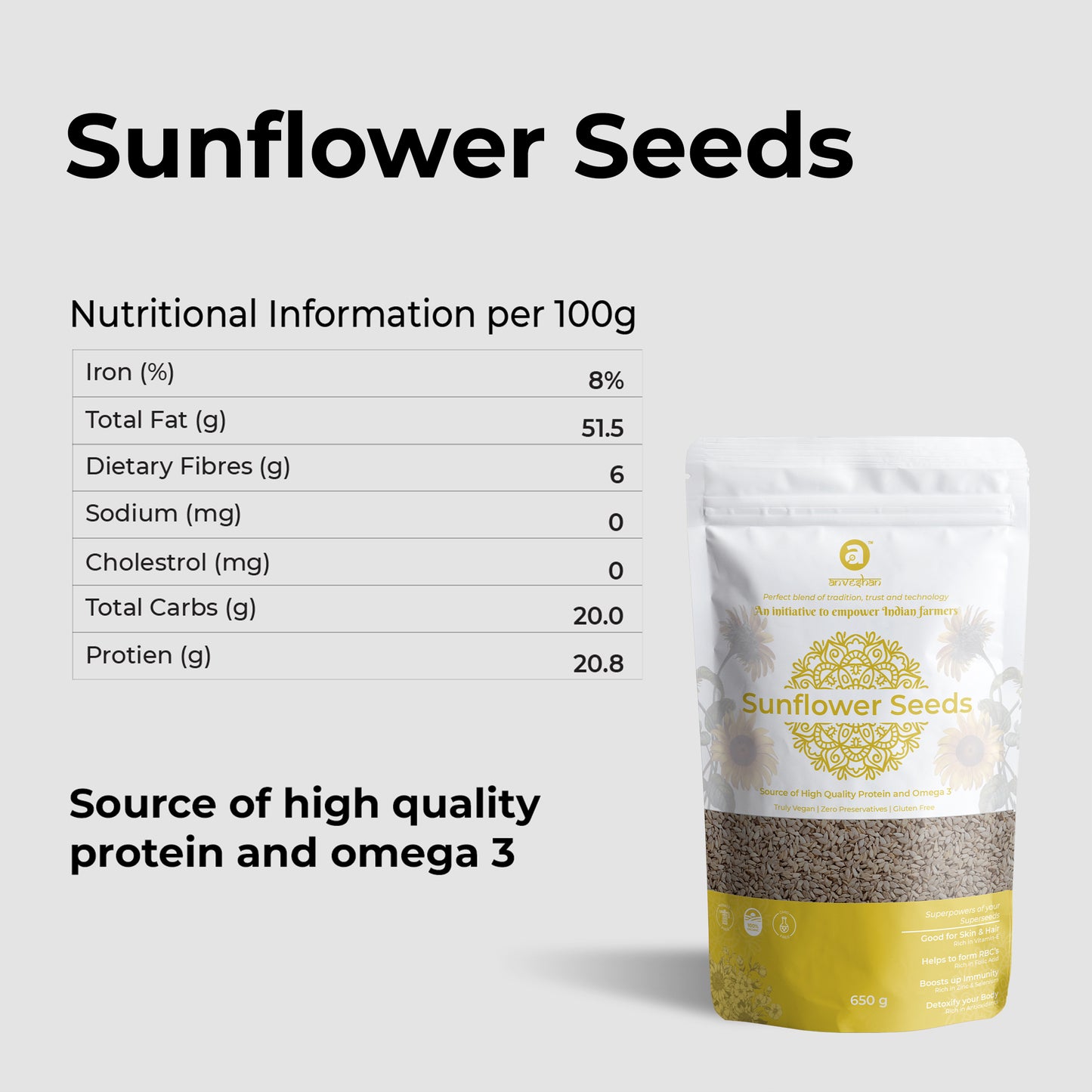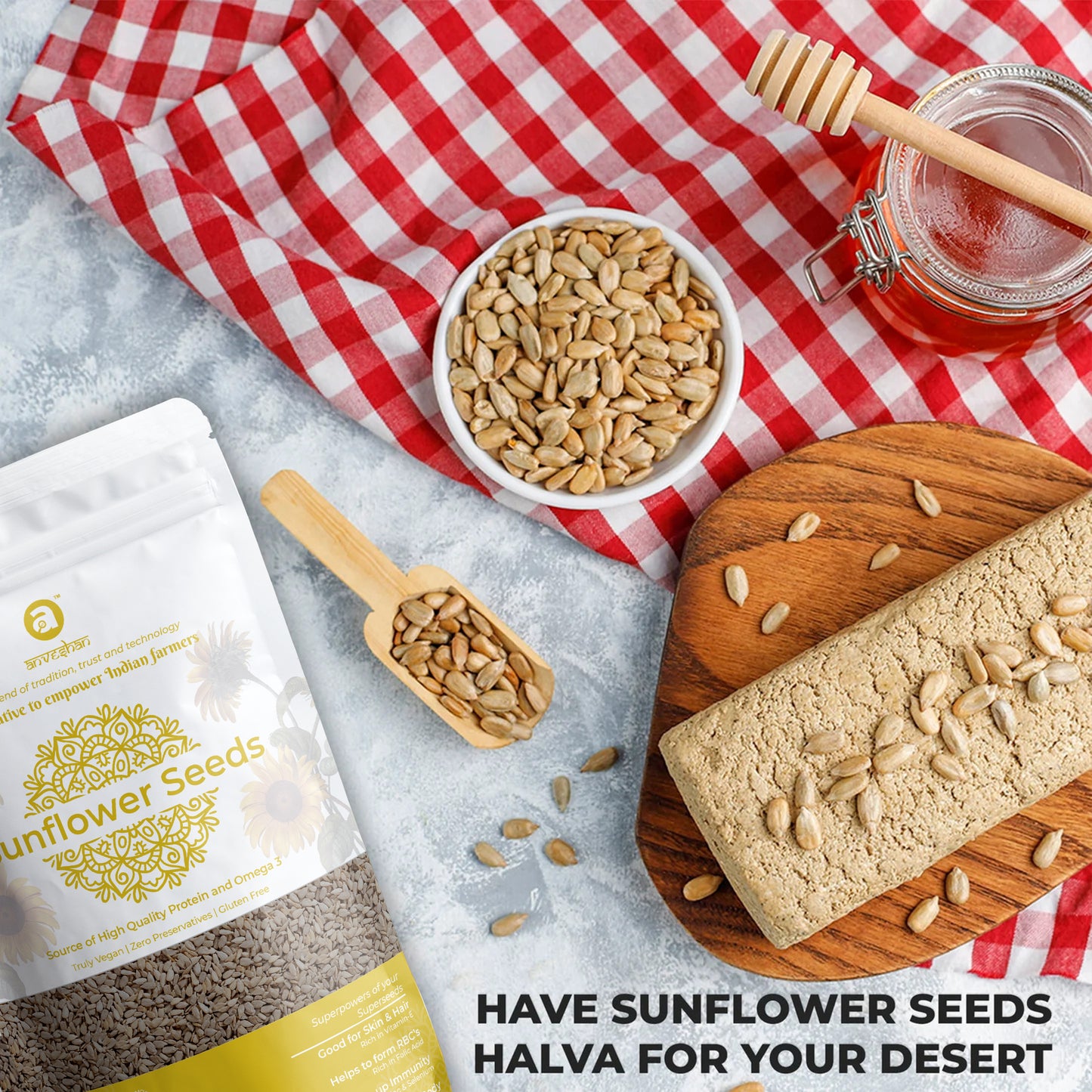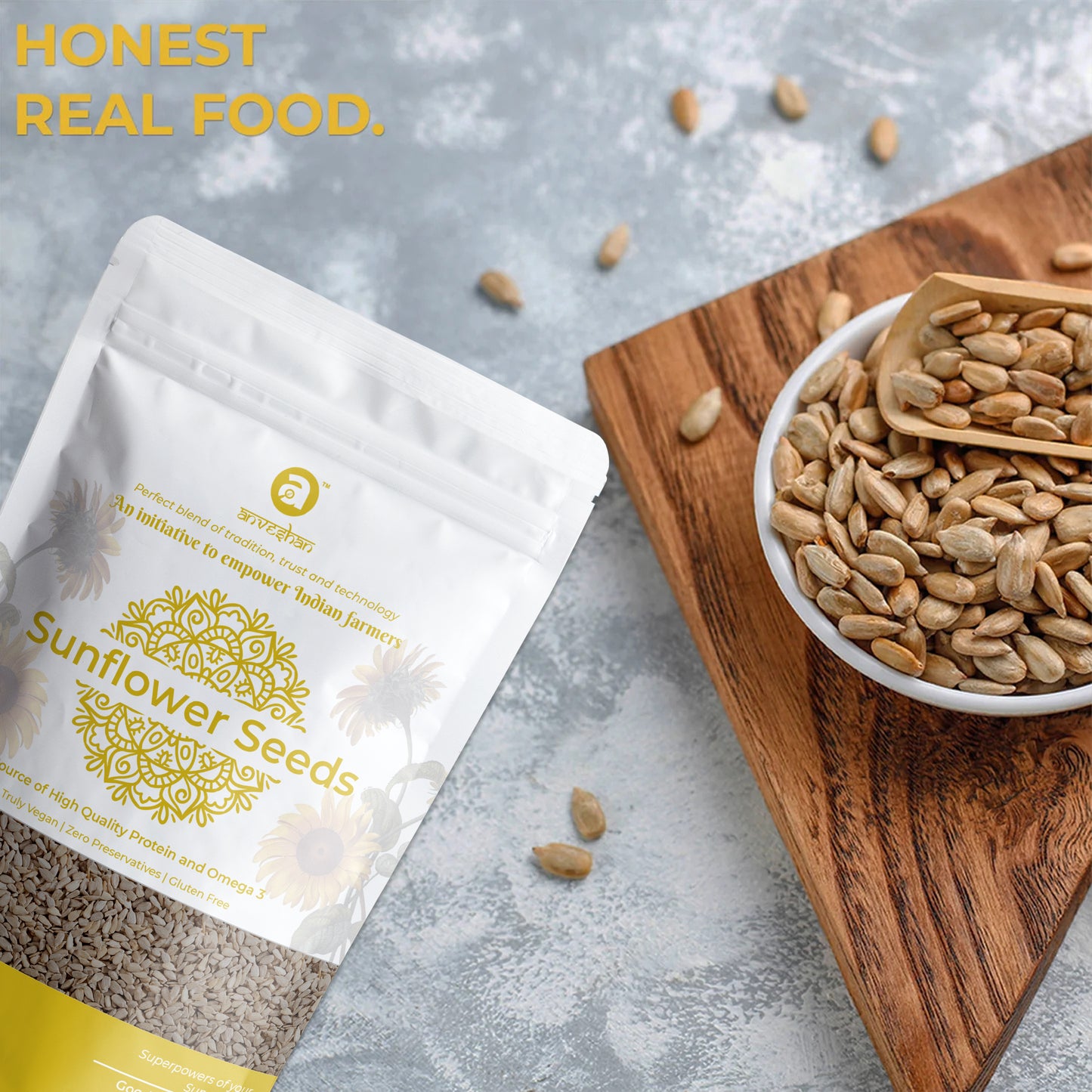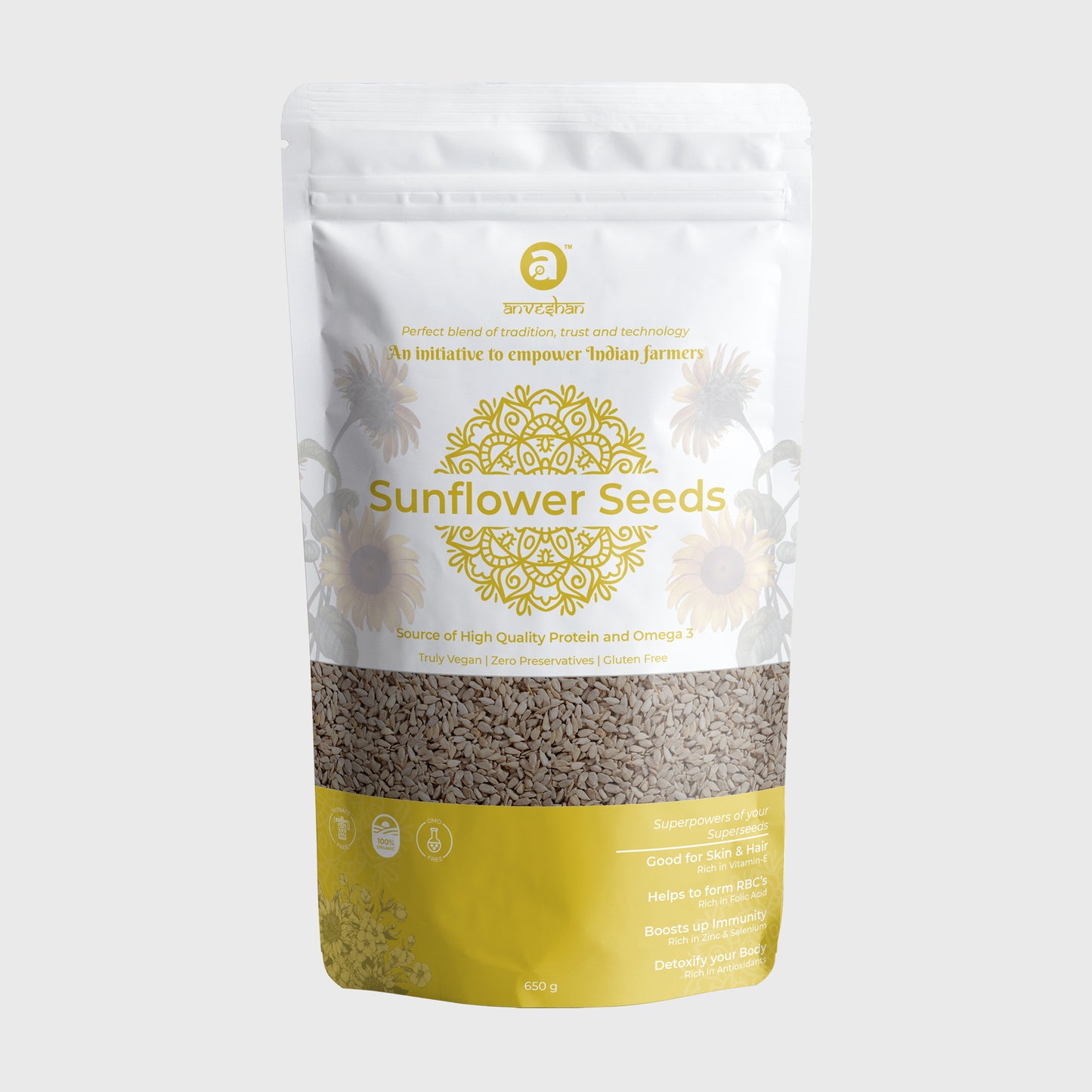 350+ Farmers Empowered

Procured from Rajasthan

12 Lab Tests Done
Journey of our Seeds
We work with farmers directly and aim to produce the best quality products that are entirely natural. All our raw ingredients are processed, packaged, stored, and shipped by our trained staff.
Nutrient-rich

Packed with protein, healthy fatty acids and fiber that fuel your body and help you feel fuller quicker.

Heart-healthy

They are rich in healthy fats, vitamin E, selenium, phenolic acids, flavonoids, and other antioxidants that protect your heart.

Helps in Muscle Building

They are rich in thiamin and protein, are low in cholesterol and sodium, making them great for post-workout meals and muscle building.

Helps Balance Cholesterol

They are rich in good fats, vitamin E, linoleic fatty acids, and plant compounds which help in balancing cholesterol.

Boosts Immunity

They have zinc and selenium which help in fighting inflammation, infection, and help in improving immunity.

Weight Management

Raw sunflower seeds are composed of fibre and protein. These nutrients give a sense of fullness, which prevents overeating.
We love to add it to everything!

Healthy Snacking
Eating raw sunflower seeds is considered a great healthy snack.

Add to Breakfast
You can add them to your cold or hot breakfast cereals to give a crunchy texture.

Add to the Main Dishes
Sprinkle on dishes like chicken curry or mix-veg to add extra nutrients.

Baking
Grind sunflower seeds and add to cake, muffin, and bread batters. Sprinkle some on top as well.

Sunflower Seed Butter
Mix sunflower seeds, sea salt, and sugar. You can add sunflower oil to it as well.

Sunflower Laddu
Mix dates, peanuts, sunflower seeds, and dry coconut. Prepare balls & let them settle.
Frequently Asked Questions
Are raw or roasted sunflower seeds better for you?

Sunflower seeds can be enjoyed raw or roasted as per your preference and convenience. Raw seeds are very healthy, but they should be of good quality. On the other hand, roasted seeds contain fewer antioxidants and vitamins.

How many sunflower seeds to eat daily?

One ounce (30g) of sunflower seeds is considered one serving. You should have 2-4 servings of sunflower seeds per day.

How to store your organic sunflower seeds?

Store your sunflower seeds in an airtight, dark-coloured, or opaque container. Keep them away from direct exposure to sunlight or excessive heat. You can freeze them too to keep their freshness locked.

Is the container resealable?

Yes, our seeds are packed in resealable sustainable paper pouches.
Best for winter
I used to suffer from cold every winter, My doctors recommended me to try out sunflower seeds to get rid of this frequent cold problems. These sunflower seeds are best and also different from the ones available in the market. I highly recommend it to include this in your diet for stronger immunity.
best product
Much better than expected. Order for multiple times
great quality
As mentioned everywhere, justa great quality and good tasting product.
Sneak peak into the healthy world