Pumpkin and Roasted Flax Seeds Combo
Nutrient rich

Vegan

Gluten-free

Lab-tested
DESCRIPTION
Anveshan's premium quality certified seeds are packed with antioxidants, protein, omega-3, calcium & potassium. Sourced directly from farmers, these are not only nourishing but crunchy and tasty. Get your wellness combo today!
View full details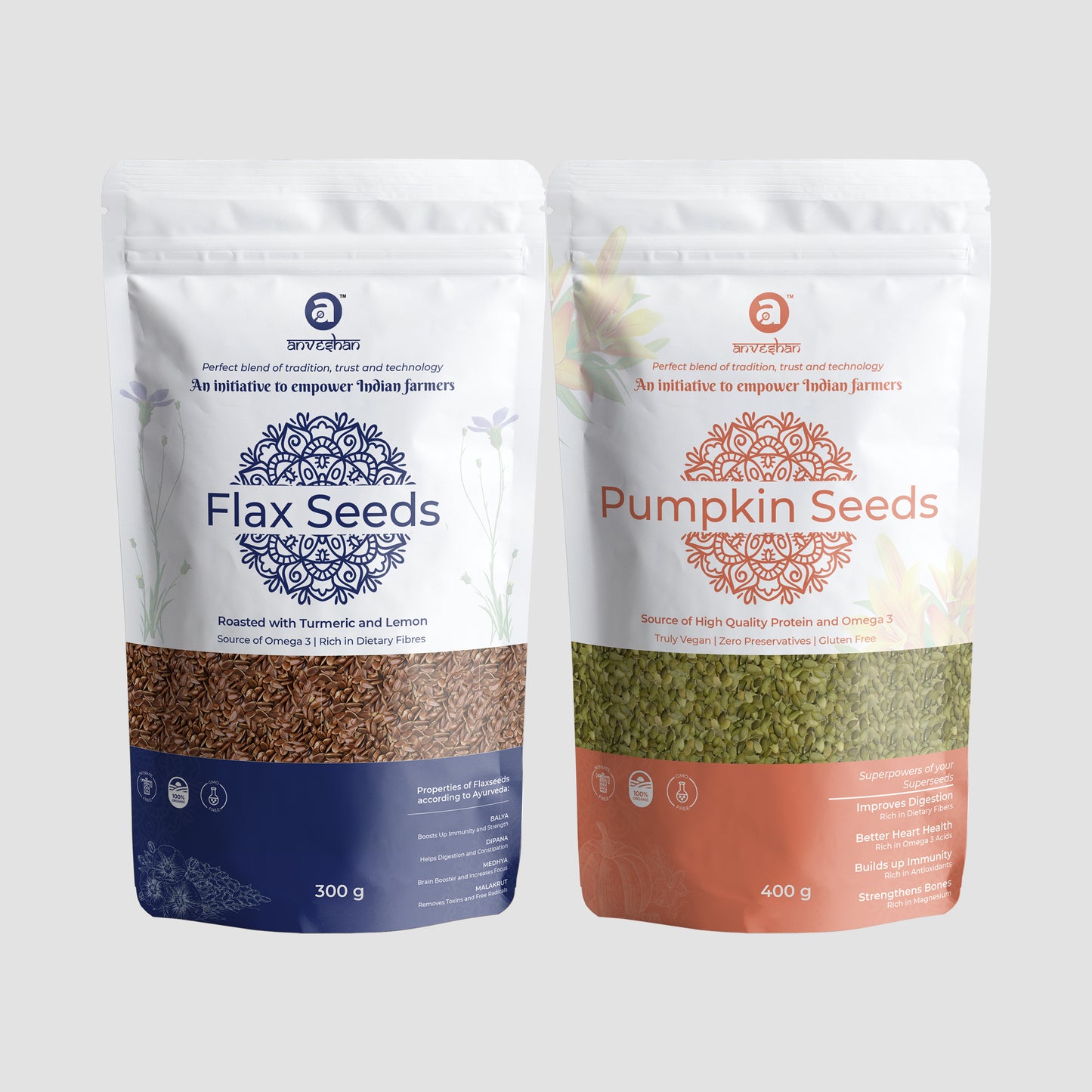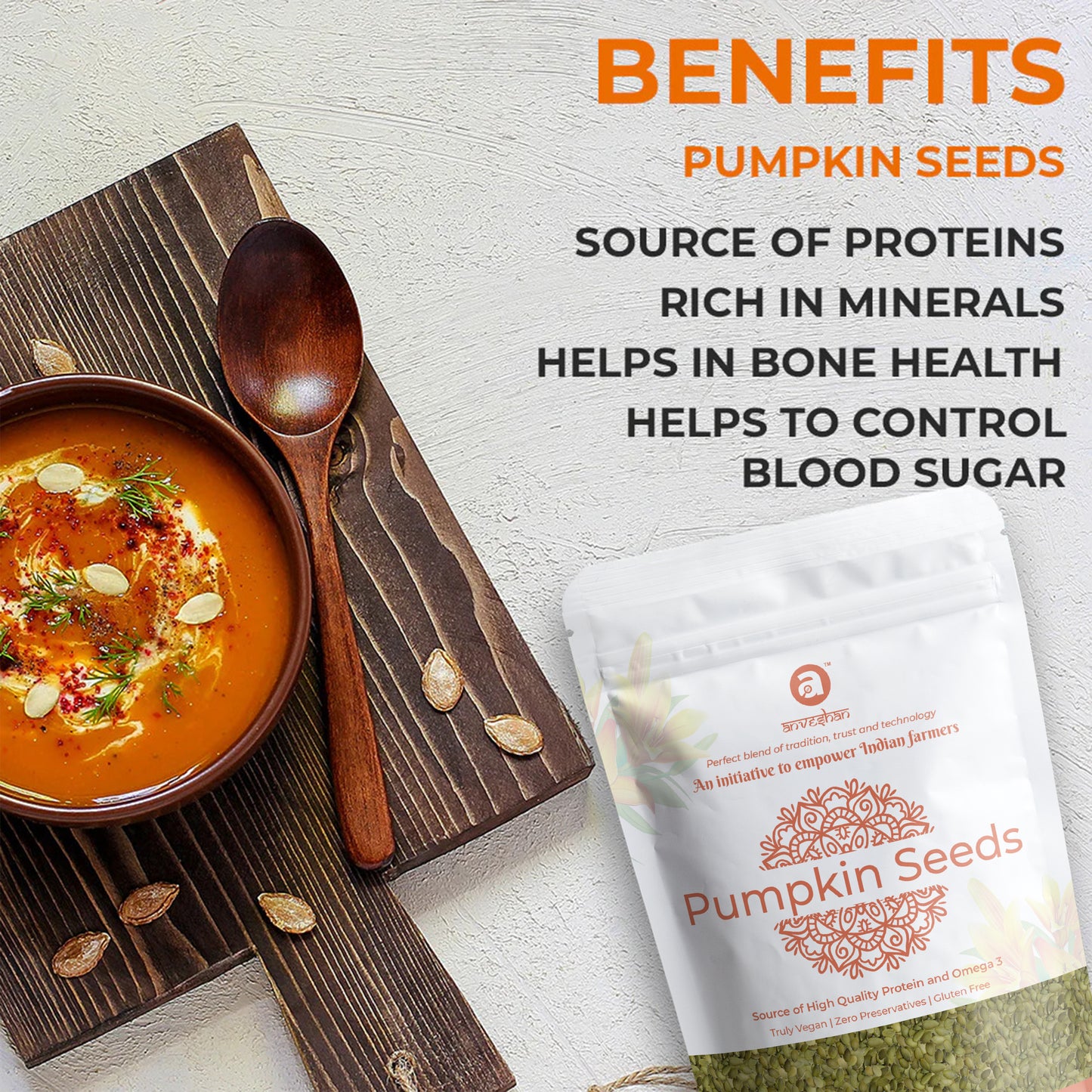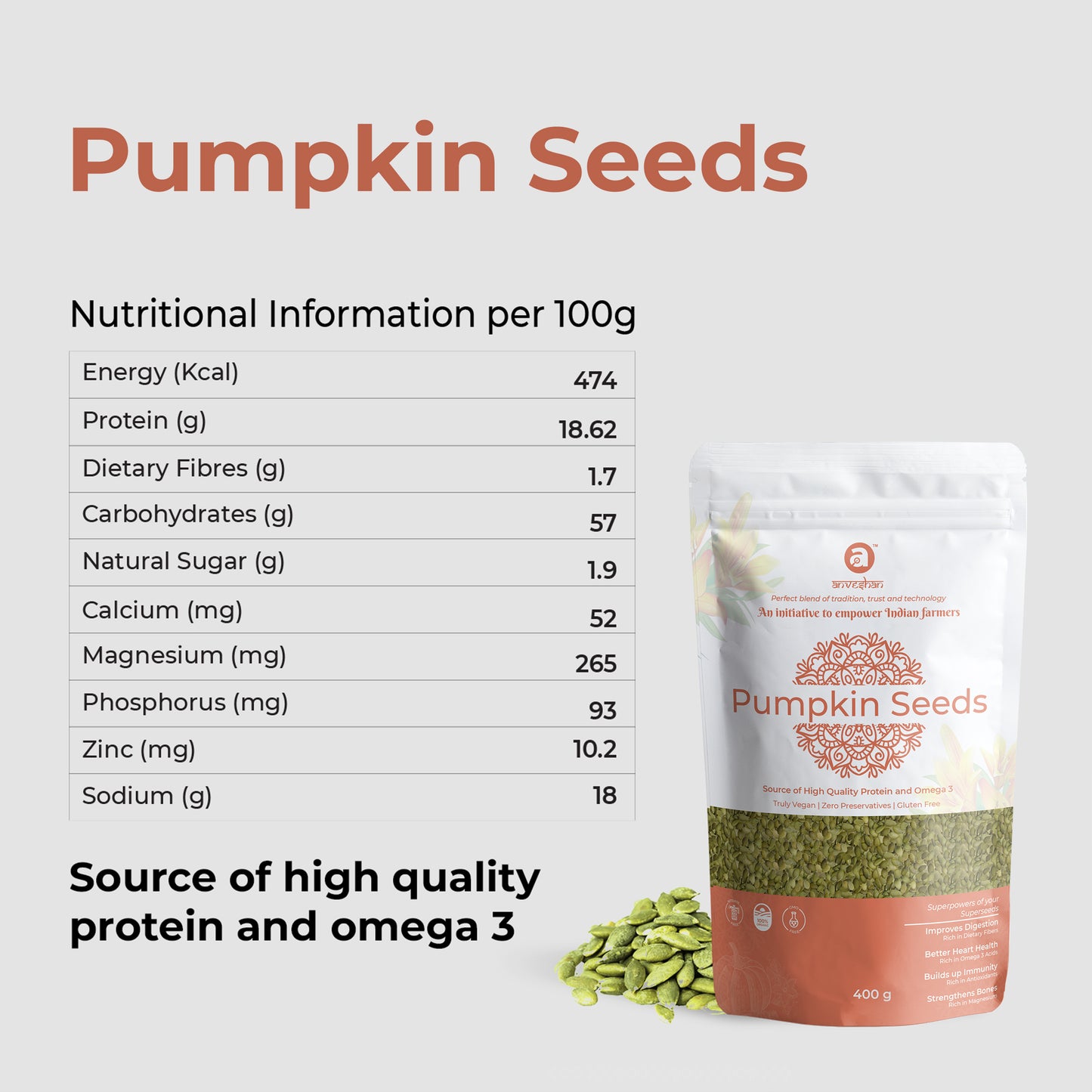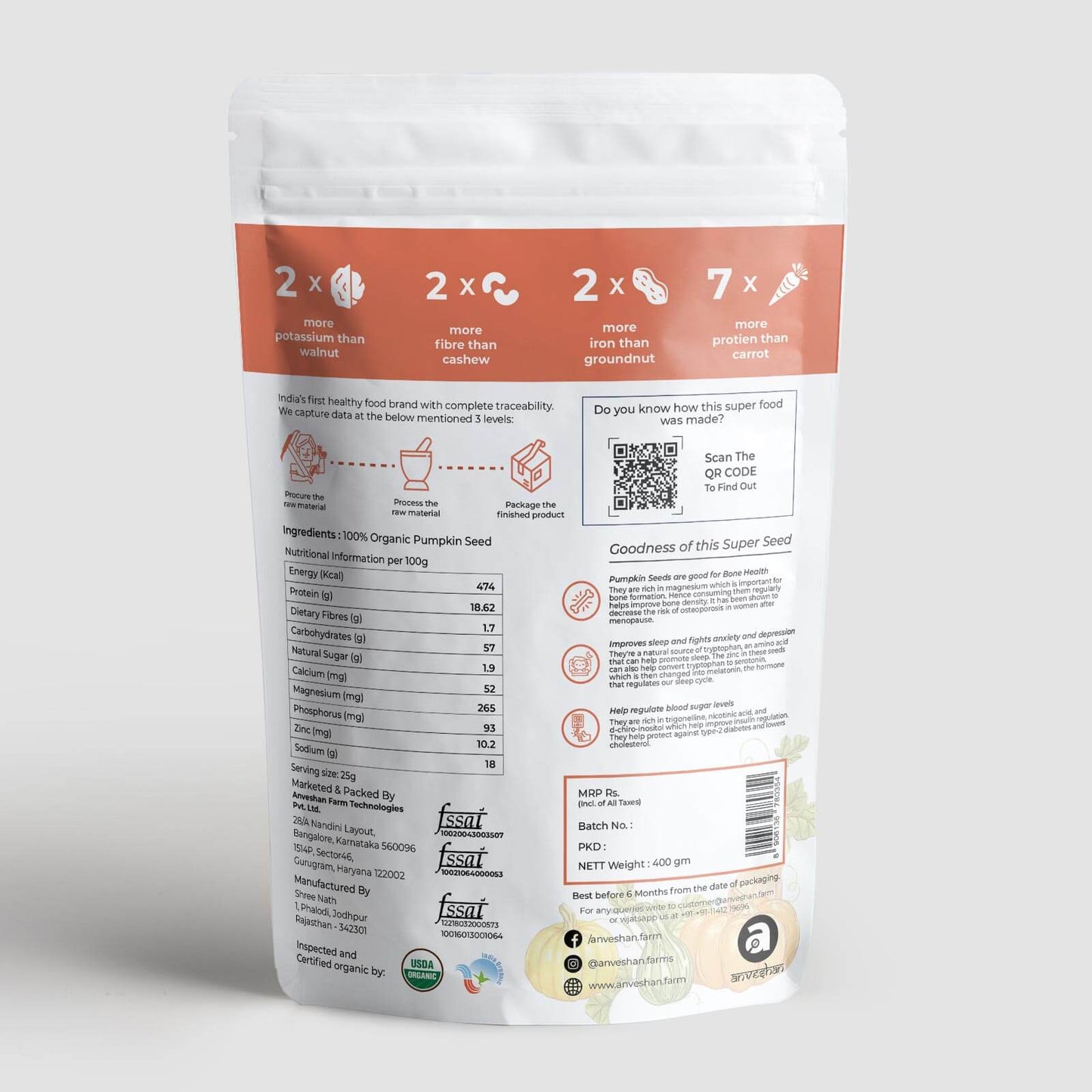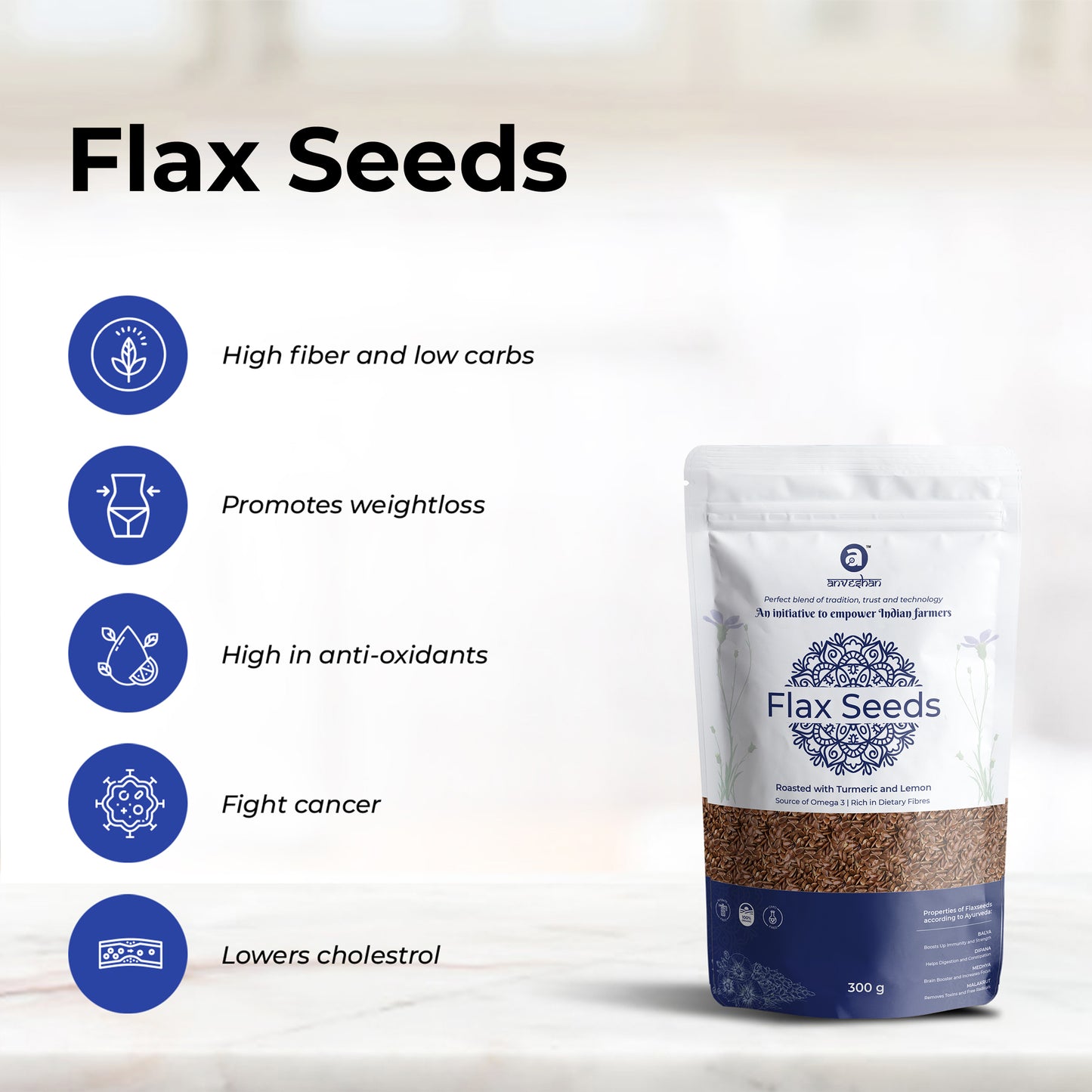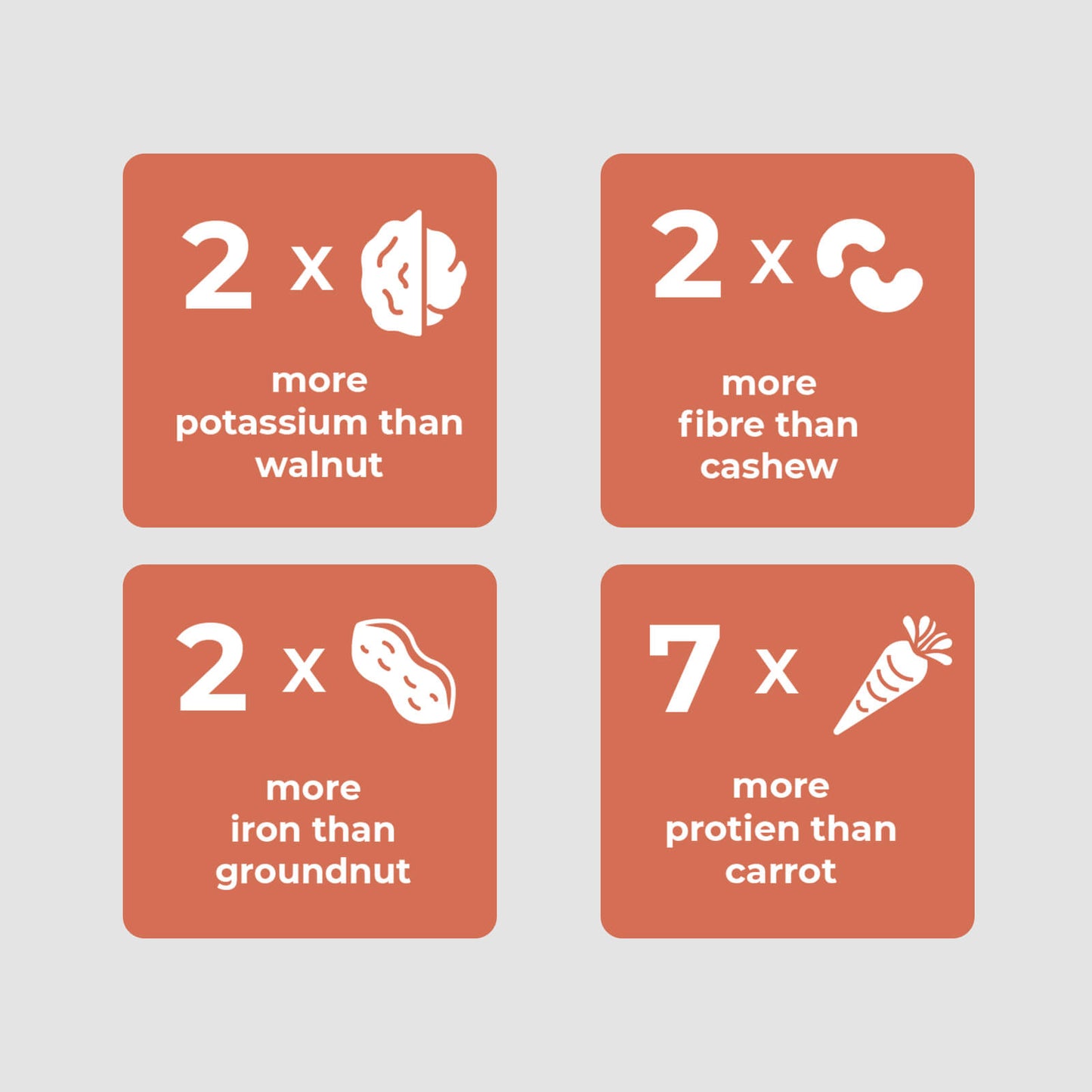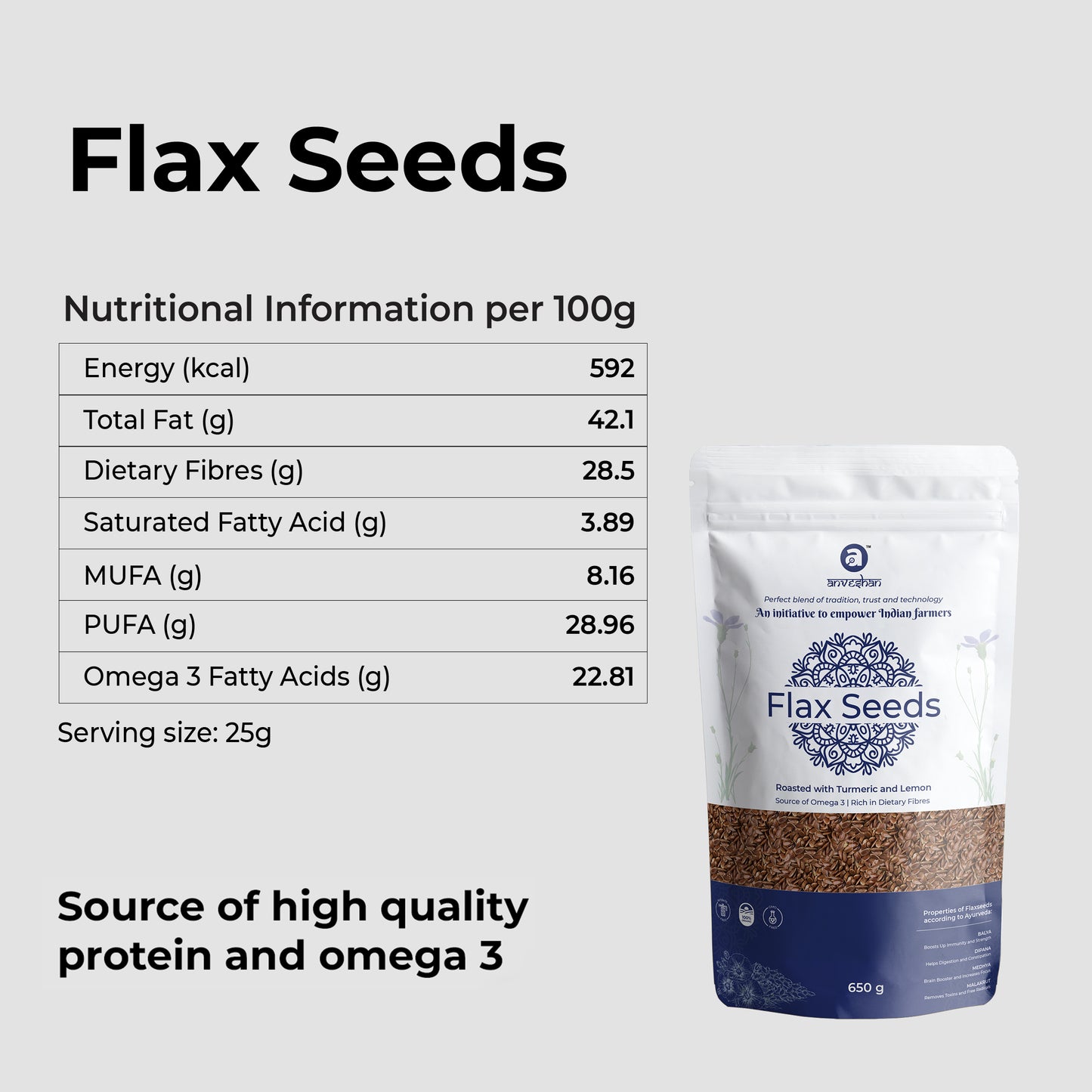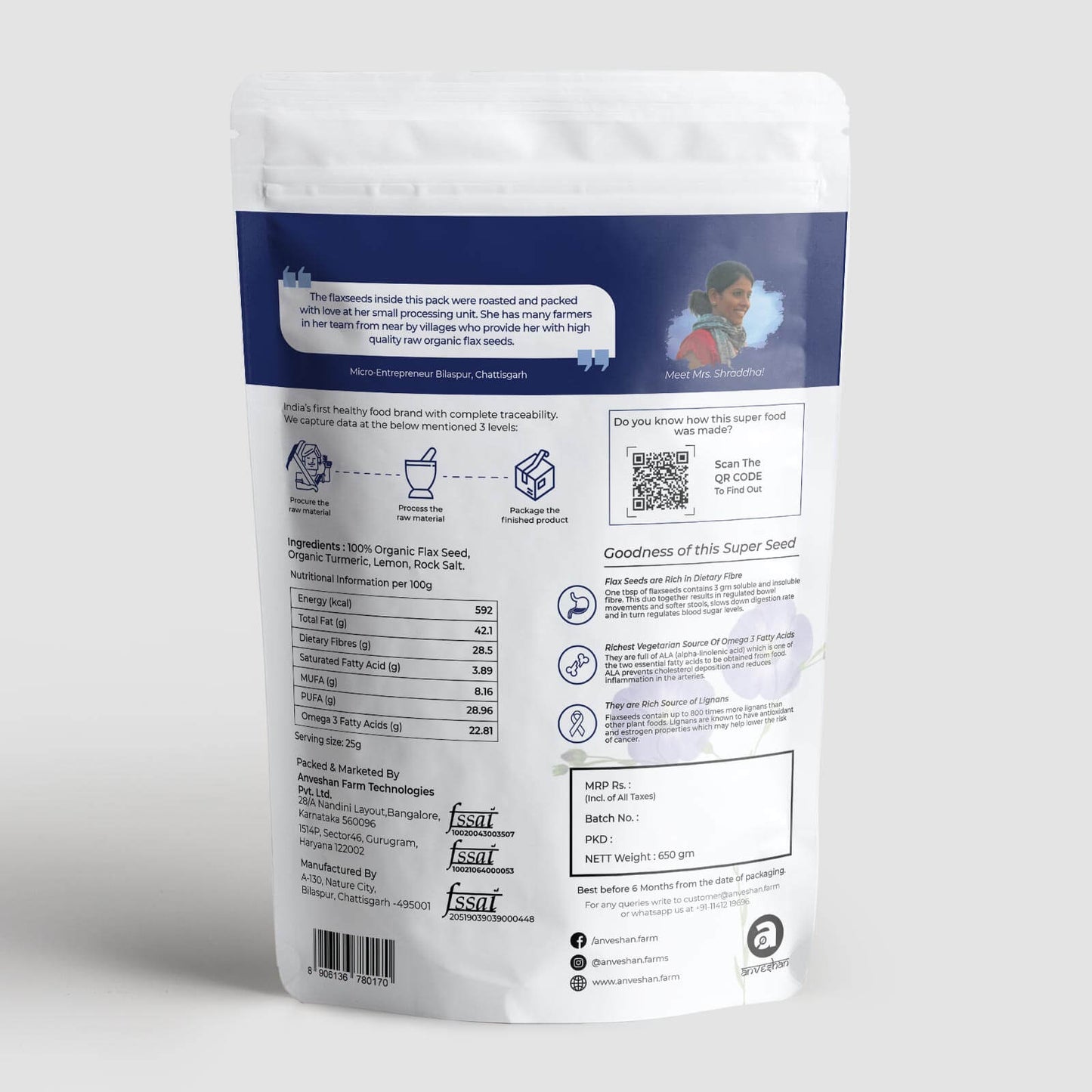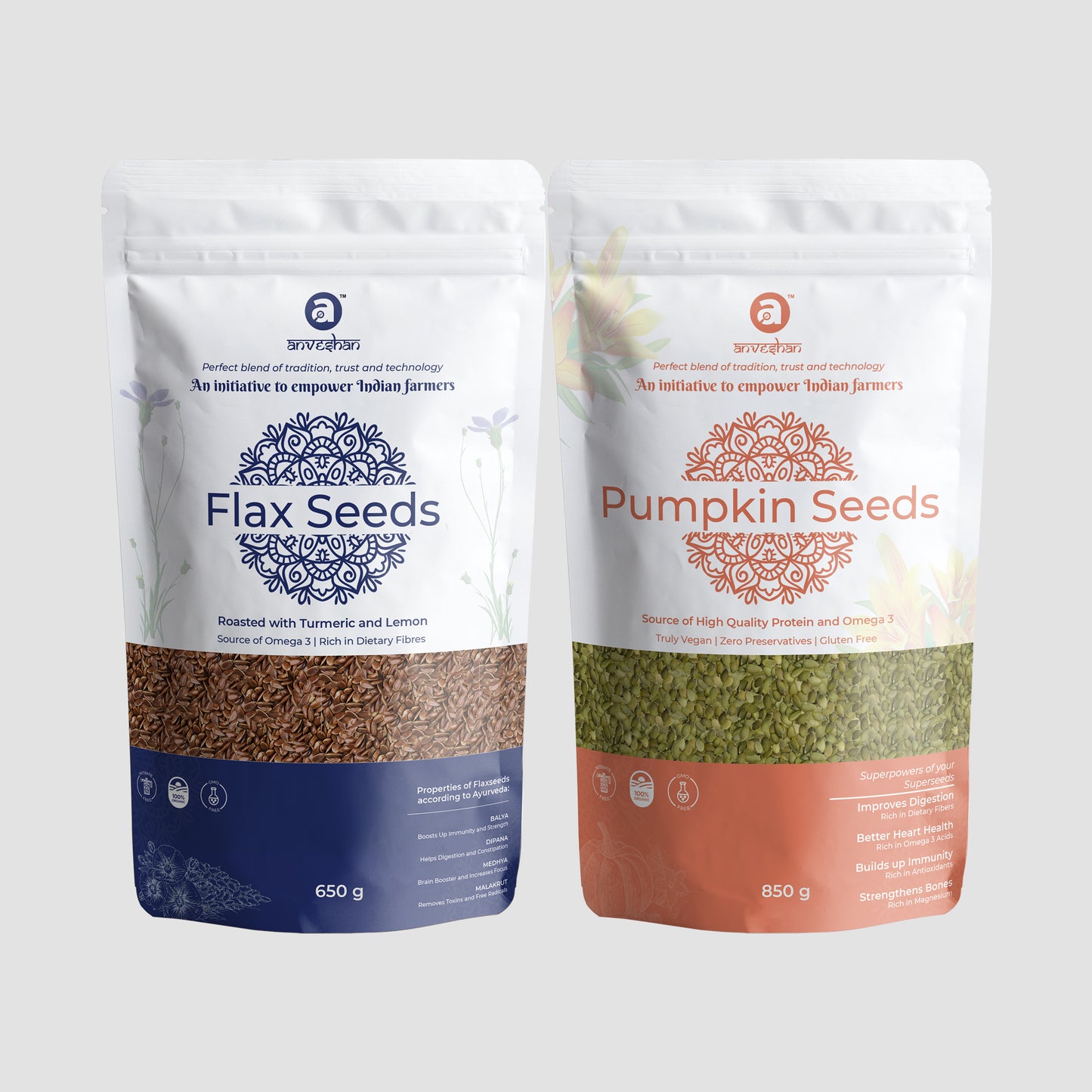 What's in it

Roasted Flax Seeds
Our heart-healthy flax seeds have ample fibre, omega-3 fatty acids, antioxidants, and dietary fibre. Sourced from Rajasthan, the seeds are roasted with turmeric. Then, lemon is squeezed on the seeds to enhance the flavour.
Pumpkin Seeds
We offer you AAA graded premium quality pumpkin seeds sourced from Rajasthan. Only the best batches that are bigger in size, green in colour, and have more oil content are selected. They are perfect for adding flavour and crunch to your food.
How to use it!

Flax Drink
Pick any beverage of your choice- water or juice, mix 2 tbsps of flax.

Flax Smoothie
Add flax seeds to your favourite smoothie to add some crunch.

Flax Oatmeal
Pour milk and add flax seeds, berries, and other fruits, 1 tsp honey into it.

Energy Balls
Mix pumpkin seeds, peanut butter, dry fruits, and honey and make small balls.

Soup
Add pumpkin seeds to your usual bowl of soup. You can also use pumpkin seeds powder.

Cookies
You can either add pumpkin seeds directly to your cookie dough or use powdered seeds as well.
Frequently Asked Questions
Are Anveshan seeds vegan and gluten-free?

Yes! Our edible seeds are vegan and gluten-free. They are suitable for vegan diets because they contain a healthy dose of plant protein.

How to store your Anveshan organic seeds?

Store your seeds in an airtight, dark-coloured, Or opaque container. Keep them away from direct exposure to sunlight or excessive heat. You can freeze them too to keep their freshness locked.

Is the container resealable?

Yes, our seeds are packed in resealable sustainable paper pouches.
Pumpkin and Roasted Flax Seeds Combo
1 star
Very much ND two much salty.not eatable the flaky seeds.worrest feeling.
amazing
Anveshan once again impresses me! Ghee, oils now seeds also...all better than the other!!!
must have
As a cook, I prefer my seeds not too flavorful but crunchy. So that we can add the flavor according to our need. These seeds are just perfect. I use them in everything raita, chutney, smoothies, bread, even raw roasted. I love them, I've found my perfect seeds!!
should buy
I made some smoothies and indeed the seeds in them to experiment. Tasted like heaven. Definitely repurchasing.
Sneak peak into the healthy world